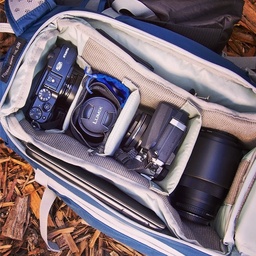 There are many athletes, who because of their busy jobs, can train only after they clock-out on Friday afternoon. They're weekend warriors. And for many photographers, the situation is similar.
A great way to unwind on Friday evening is to fill your favorite daypack with photo gear, and make plans for a short hike. It doesn't have to be all day or on a trail in an exotic location. The local park will do just fine.
What is important is getting out in nature, or the city streets if that's your preference, and taking pictures. In just a few hours, you will capture a handful of images that you can use for Facebook, Instagram, Twitter, Flickr, or your web site. And if you're lucky, maybe something that would make a nice print too.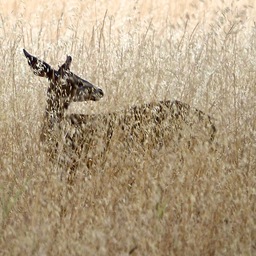 Yesterday, after I had met my work obligations. I grabbed my Lowepro bag and drove 30 minutes to Sugarloaf State Park. Patrick, my camping buddy, had already set up the site. We grilled a couple burgers for dinner, then went exploring on a twilight hike.
In just a 90-minute span of time, I photographed deer grazing in tall grass (went on Instagram and Twitter), two girls riding their bikes (TDS, Facebook), and a sunset vapor trail from a jet (probably Instagram tomorrow).
Will I win a contest with any of these images? No.
But I had a great time, got some exercise, practiced taking pictures, played with a new lens (75-300mm), and acquired fresh content that I would never have captured in front of the TV or at the grocery store.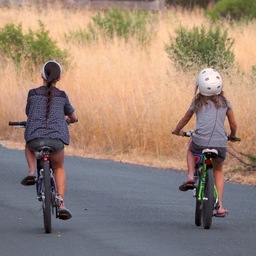 Athletes forced to train on the weekend would love to work out more often than that. But they realize by staying in shape, they can take advantage of any opportunities that may present themselves in the future.
For photographers, it's even better. Embracing your weekend warrior makes you a better shooter. And you're rewarded with new images right on the spot.
Want to Comment on this Post?
You can share your thoughts at the TDS Facebook page, where I'll post this story for discussion.
---
Join me on my Instagram site as I explore the world of mobile photography. And now Instagram features 15-second movies too.