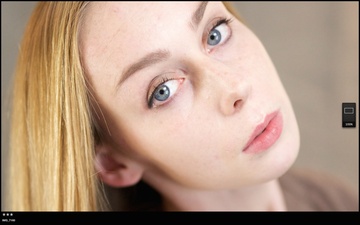 Most of my paid work is in the field. But I have a small dedicated studio for portraiture. The biggest challenge in there is softening the background that's only a few feet behind the subject.
I've been testing the Sigma 50mm f/1.4 DG HSM Art lens on my Canon 5D Mark II, and this optic has solved many of my small studio problems.
I decided to push this notion to its limits by shooting an entire portrait session at f/1.4. I knew I would have to be careful with the focus. But when I succeeded, the results could be beautiful.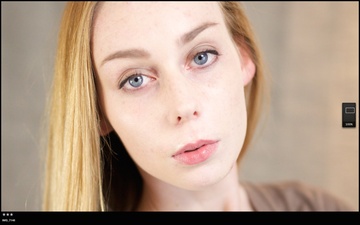 My portrait room measures 14' long by 12' wide. I have a backdrop system against the back wall that takes up a few feet, then moving the subject forward from the backdrop costs me another 3' to 4'. The Sigma 50mm Art lens on a Canon 5D Mark II allowed me to shoot full length portraits when I backed-up against the other wall, yet provided enough magnification for head-and-shoulder portraits as needed.
Shooting at f/1.4 was exciting. I had fast shutter speeds regardless of my lighting scheme. Sometimes I used window illumination only. Other times I added a pair of Lowel Ego Lights, as I did for these images.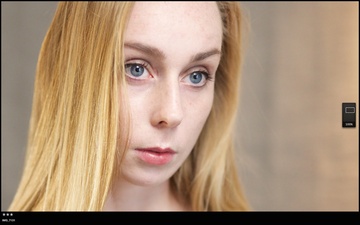 I loved the results. Generally speaking, I focused on the eye closest to the camera, and let everything else trail off. The backgrounds were creamy soft, even though they were just a few feet behind the subject. I set the color by using Custom White Balance on the Canon, and then let the Sigma deliver the results from there.
These images are not retouched. I've made no exposure, white balance, sharpening, or brushing adjustments. They were captured off the screen of my MacBook Pro 15" with Retina Display at 100 percent so you could see how the Sigma 50mm Art lens handled the details.
For photographers with small studios, this is a lens to consider. The Sigma 50mm f/1.4 DG HSM Art lens is available in Canon, Nikon, Sony, and Sigma mounts. The build and design are top notch. For me, it's a bit heavy for field work. I'd rather shoot with my Micro Four Thirds cameras for events. But in the studio and for commercial work, this premium optic delivers the goods... even wide open.
Learn More About the Art and Business of Portraiture
In my lynda.com title, Photographing High School Senior Portraits, I'll show you how to organize, photograph, and deliver great images for fun or profit. Take a look at the free movies and see for yourself.
Want to Comment on this Post?
You can share your thoughts at the TDS Facebook page, where I'll post this story for discussion.