It feels like refined canvas, but wears better. The Nimble Messenger Bag is fully lined with a zippered flap pocket that accommodates an iPad mini and incidentals, as well as an interior pocket that can secure a full-size iPad. And if you want, you can also carry a sleeved 15" MacBook Pro inside.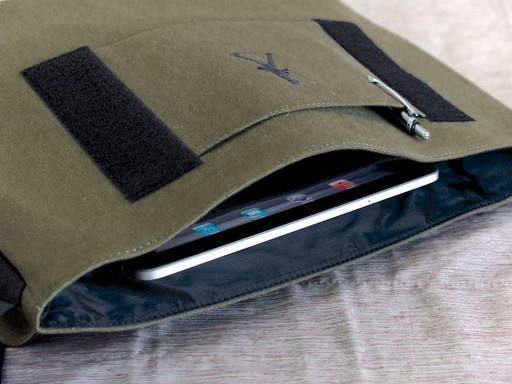 The iPad pocket inside the Nimble Messenger Bag.
We've been working on a larger urban bag to complement the smaller Walking Man Shoulder Bag, and what we created was a refined, canvas-textured carrying solution that will make an impression at business meetings, but won't attract too much attention on urban streets.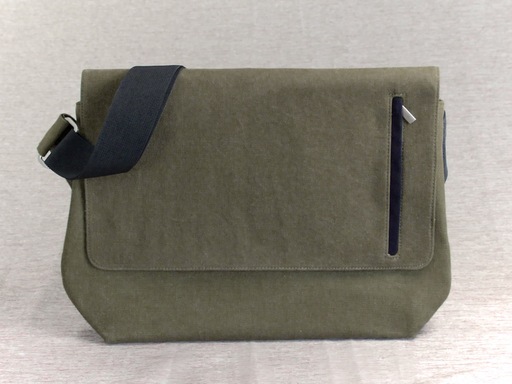 Stylish design, yes. But the Nimble Messenger Bag won't attract too much attention outside the board room.
Included with the Nimble Messenger is a set of Whisper Strips. They allow you to control access to the interior of the bag. Put the Whisper Strips on the top flap, and you have perfectly silent operation - ideal for weddings and meetings. Apply the Whisper Strips to the Walking Man Pocket, and the bag is partially secured, making a bit of sound when opened. Remove the Whisper Strips all-together, and go for the full velcro-on-velcro experience with high security.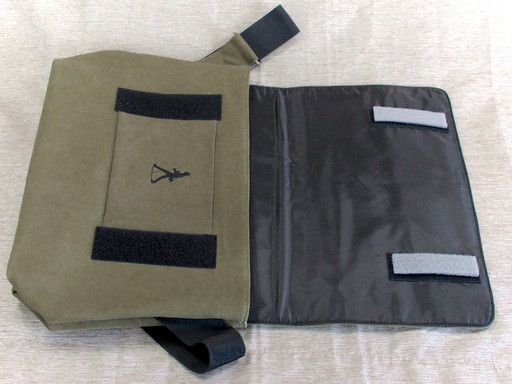 Whisper Strips applied to the top flap of the bag for perfectly silent access.
During the testing phase, the Nimble Messenger Bag accompanied me on three business meetings. At each meeting, I received an unsolicited complement on the bag. I couldn't believe it.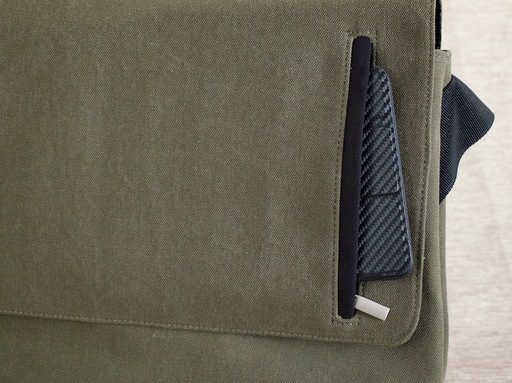 An iPad mini stashed in the flap pocket for quick access.
To learn more about the Nimble Messenger Bag ($69.95), visit the Nimble Photographer Store.
---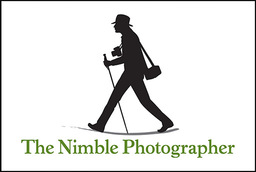 The Nimble Messenger Bag has a high Nimbleosity Rating. What does that mean? You can learn about Nimbleosity and more by visiting TheNimblePhotographer.com.
Want to Comment on this Post?
You can share your thoughts at the TDS Facebook page, where I'll post this story for discussion.