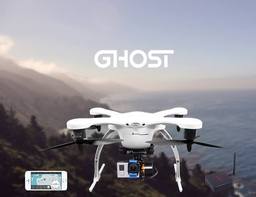 I was just contacted by the folks at Ghost Drone, letting me know that they have an IndieGoGo project going that can get backers flying for as little as $375. The other thing that caught my eye, as a potential pilot with no experience, is that they claim that the Ghost "is the world's easiest drone to fly. It is perfect for first-timers and experienced pilots alike."
OK, you've got my attention.
The basic kit doesn't include a gimbal (stabilizing camera mount), so it's more for learning to fly, then you can add your own gimbal later if you wish. But if you're willing to back the project for $599, you get everything your need to mount a GoPro camera to the Ghost and start recording images and video from above. If you don't have a camera already, there's a $979 package that includes the Ghost Drone, gimbal, and GoPro4 Silver Edition. This is considerably less than the DJI Inspire-1 for $2,800 (without controller) that I wrote about last week.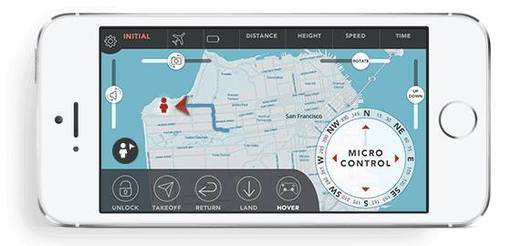 Speaking of controllers, you don't have to buy one for the Ghost Drone because it uses an iPhone or Android device to control it. The software is free. "Travel light with just your phone, and let Auto Mode do the flying, so you can focus on generating the perfect shot. Point your finger on the map, and the drone flies to that spot. No bulky RC controller to carry around. Just your phone and a small G-Box."
Ghost is going to send me the $375 basic kit in January so I can test it. My backing is this blog post. Their focus at the moment is trying to raise as much capital as possible via the IndieGoGo project, which is open only until Dec. 10, 2014.
If you want to try your hand at ariel photography, but have been nervous before about your skill level or making a big investment, there are still good deals available for backers. Then we'll all get together in February and compare notes.
Want to Comment on this Post?
You can share your thoughts at the TDS Facebook page, where I'll post this story for discussion.