Someone had their thinking caps on for this design. Westcott just announced the 38" x 45" Omega Reflector Kit for $99. Among its plethora of features, its center flap opens allowing you to shoot through it. In essence, the Omega becomes a giant, natural, ring light.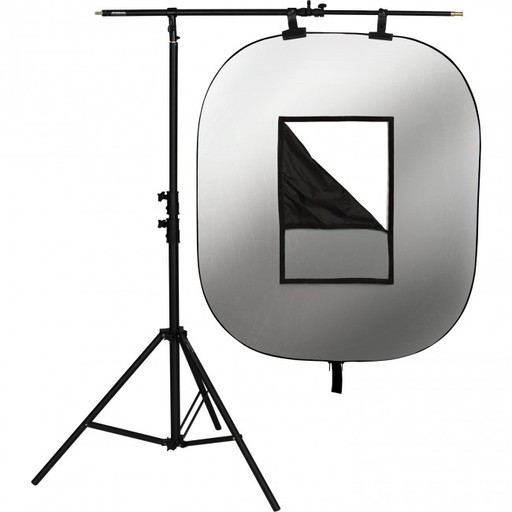 Highlights (yes, pun intended) include:
Innovative 10-in-1 design
Can be used as a traditional reflector or shoot-through
2:3 Ratio removable center frame panel
38" x 45" white, silver, sunlight, black and 1-stop diffusion surfaces
Durable fabrics
Folds down to 1/3 open size
Includes two window suction cups and carry case with shoulder strap
Lifetime frame warranty
I'm also impressed with the loops attached to all four sides and the window suction cups that come in the kit. You can hang the translucent Omega on a window to help diffuse direct light coming in. To see more of the features, here's a short product video.
I'll report more once I have a chance to test the Omega Reflector. You can preorder it now from B&H. And I suspect that we'll be using it for the upcoming Bodie and Fall Color workshops.
Want to Comment on this Post?
You can share your thoughts at the TDS Facebook page, where I'll post this story for discussion.