Photographers like me who run a variety of imaging applications can bring a little continuity to their life via plugins. I've been using DxO FilmPack 5 since its release. And with one purchase, the software works with Aperture, Lightroom, Photoshop, DxO Optics Pro 10, and Photoshop Elements... plus, it's a standalone app too.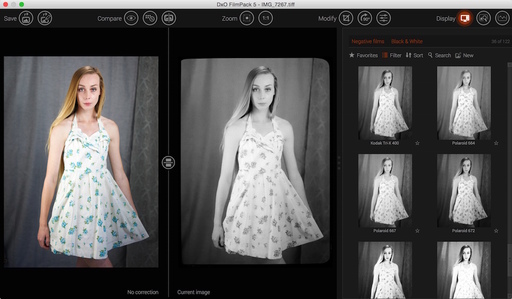 If FilmPack 5 isn't on your radar, check out my post on lynda.com Article Center titled, Rediscover Analog Photography with DxO FilmPack 5 Elite.
The bottom line is, FilmPack 5 allows you to create versions of your images that look as if they were captured on film, such as Kodak Tri-X, Kodachrome 25, and Fujifilm Velvia 50. In the lynda.com article, I walk you through the ins and outs of the application, with lots of sample images. Plus, I talk about the difference between processing RAW files vs. roundtripping images in FilmPack.
Speaking or roundtripping, DxO FilmPack 5 works with just about any photo software that accepts plugins. Here are the options I was presented with when I installed the app.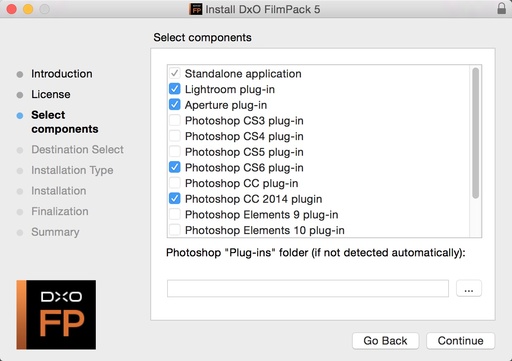 I recommend Elite for $99 over the Standard $49 version. Here's a comparison chart of features that show why. And the best part is... they have a 30-Day Free Trial.
Want to Comment on this Post?
You can share your thoughts at the TDS Facebook page, where I'll post this story for discussion.