For the next week only, the Urban Explorer Kit is on sale for $24.95 (reduced from $34.95.) Plus every order receives a free Walking Man Microfiber Cloth. Both offers expire, Friday, Dec. 19, 2014.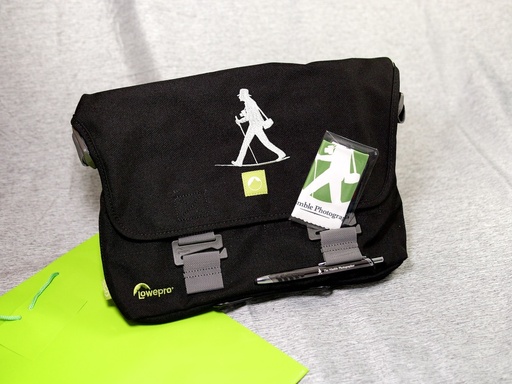 The Urban Explorer Kit includes our classic Shoulder Bag designed by Lowepro and made of recycled material (it's planet friendly!), the Dual-Function Nimble Stylus Pen (perfect for iPad browsing in a restaurant or coffee shop), and the "I have a high nimbleosity rating" Microfiber cloth (for keeping your electronics and optics nice and shiny).
The kit comes packed with the Stylus Pen and Microfiber Cloth nestled in their dedicated pockets inside the Shoulder Bag. Plus, we include a holiday gift bag. So all you have to do is sign the card and present the gift.
Finish off your holiday shopping and let the celebrations begin!
Shipping to U.S. addresses only...