It's probably no coincidence that the impressive Alpha a7 II mirrorless full frame camera features 5-axis sensor-based image stabilization, which arrives not too long after Sony's substantial investment in Olympus (who developed the technology for their Micro Four Thirds bodies). And like any good marriage that produces beautiful offspring, everyone just counts their blessings.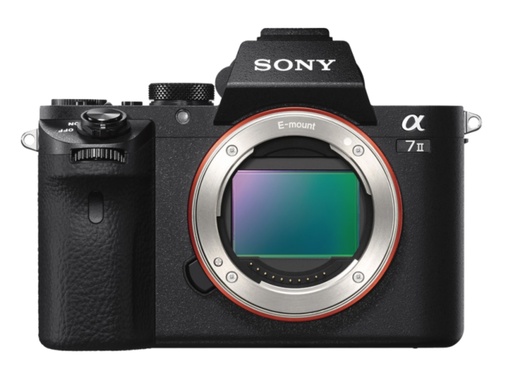 Unlike the earlier a7 that uses optical stabilization only, the a7 II can, according to DP Review, "When shooting with Sony FE lenses that are already stabilized, denoted by 'OSS' on the lens, the a7 II will use both the sensor-based and lens-based IS together, to get the optimal image stabilized performance. The affects of image stabilization can be seen in a live preview when looking through the EVF or LCD." Talk about the best of both worlds, at least when it comes to IS.
This also opens the door for using practically any optic that can be mounted to the camera, while still enjoying top-notch stabilization. That's one way to fill out your lens roadmap in a hurry.
For me personally, the 1.3 pound, 5" x 3.78" x 2.36″ body is a bit heftier than I like to carry for my mirrorless shooting. But then again, if I didn't already have a full frame camera, this $1,700 beauty might just turn my head.
Want to Comment on this Post?
You can share your thoughts at the TDS Facebook page, where I'll post this story for discussion.