Regardless if you use natural light or strobes for your portraits, you'll probably like the Westcott Omega Reflector Kit.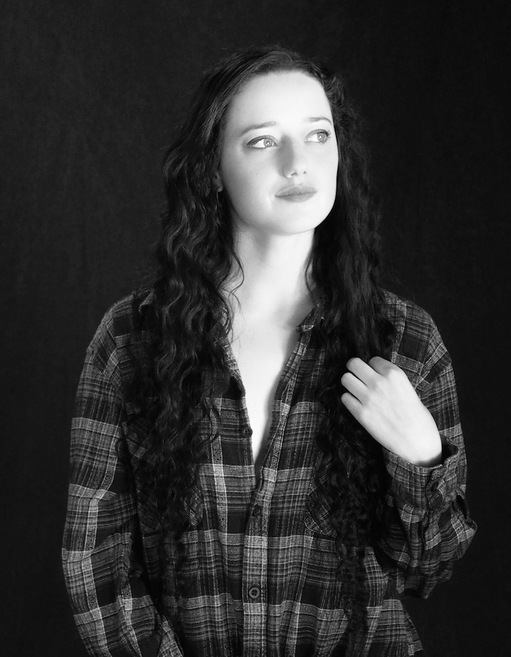 Indoor window light portrait with the Omega reflector providing the fill light. Photos by Derrick Story.
For this portrait of Sophie, I used the Olympus OM-D E-M5 Mark II with the Panasonic 12-35mm f/2.8 zoom lens, f/2.8, 1/250th, ISO 1600, -2.0 EV. Main light (on the photographer's right) is from the north window at my studio, and the fill light is provided by the Omega reflector.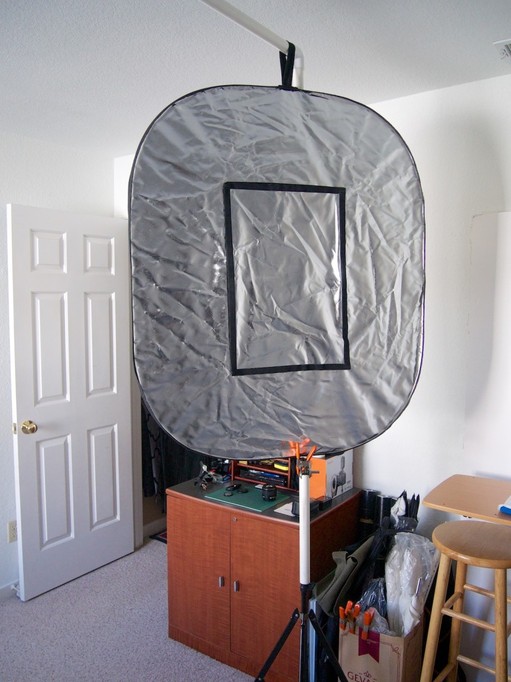 Omega reflector suspended from a DIY frame made of PVC pipe.
When fully expanded, the Omega measures a substantial 38″ x 45″, which is a versatile size for most portrait shoots. It has multiple surfaces to help you control both color and intensity. And what's really unique, the center "window" can be opened, allowing you to shoot through the reflector if you wish.
The collapsable Westcott Omega Reflector Kit is available for $119 at B&H Photo.
Want to Comment on this Post?
You can share your thoughts at the TDS Facebook page, where I'll post this story for discussion.