I feel like the The Most Interesting Man when I say, "I don't shoot with a tripod often, but when I do, I keep it light." And even though I don't have the rugged good looks of the Dos Equis guy, I know what I want when it comes to photography... even if I have to make it myself.
My current rig for high resolution capture is the Olympus OM-D E-M5 with its 40MP capture mode, using the new ECG-2 External Metal Grip with built-in Arca Swiss compatible plate.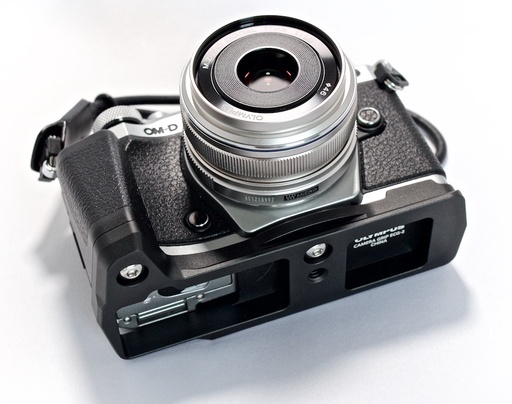 Olympus OM-D E-M5 II with 17mm f/1.8 lens and ECG-2 grip with built-in Arca Swiss compatible plate. Notice that the grip also provides access to the battery compartment.
I then add a MeFOTO DayTrip Tripod, which is only 9.4" tall when folded, and substitute the Joby Ballhead X, which I think is a great value in Arca Swiss compatible tripod heads. I also like that Bullhead X has a panning function (via a second knob) that's great for panoramas.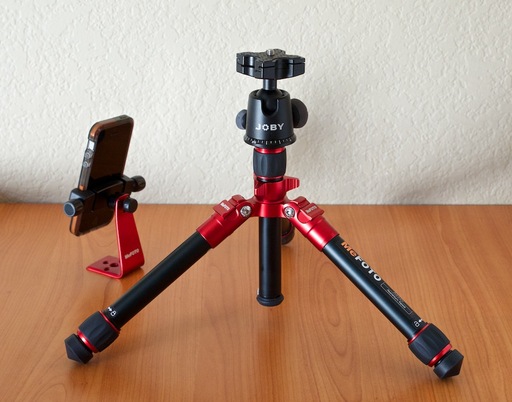 MeFOTO DayTrip with Joby Bullhead X. I don't need to bring its adapter plate if I'm using the ECG-2 grip.
When I want to shoot a panorama, HDR, or high resolution shot with the E-M5 II, I simply slide the camera into the Bullhead X, tighten the knob, and start shooting. The tripod, head, and camera bracket weigh less than 3 pounds, are super compact, and very fast and convenient to use.
---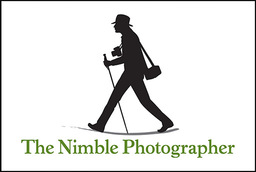 The FrankenPod has a high Nimbleosity Rating. What does that mean? You can learn about Nimbleosity and more by visiting TheNimblePhotographer.com.
Want to Comment on this Post?
You can share your thoughts at the TDS Facebook page, where I'll post this story for discussion.