This week on The Digital Story Photography Podcast: Interview with a Book Author from our Virtual Camera Club, Understanding the Photography Rules on Private Property, New Canon 50mm (for $125), Flickr 4 - all of this and more on today's show with Derrick Story.
Weekly Update - "Flickr for iOS update brings camera roll look and feel" - "The new version of the app also emphasizes the auto upload feature, trying to convert Flickr from an image-based social network into everybody's go-to photo app and directly competing with services like Dropbox or Google Plus Photos. When you launch the app for the first time you are asked if you want to activate the feature. If your answer is yes, images are uploaded automatically but set to private, though you can easily make your favorite ones public. Flickr offers 1TB of free storage, so you shouldn't have to worry about running out of space anytime soon, even with auto upload activated." And on a related note: Bernardo Hernandez, chief of the photo sharing service since 2013, has left his position at Yahoo. (Source: DP Connect)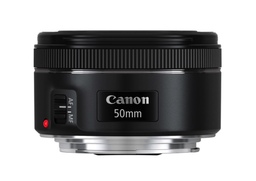 In other news... "Canon patent reveals potential update for its EF-S 15-85mm f/3.5-5.6 IS lens" - "The design of the overall lens doesn't appear to change much, but as Canon Rumors notes, this update could very well be meant to incorporate Canon's stepping motor (STM) to better suit video needs over Canon's Ultrasonic Motor (USM) technology." And on a related note, Canon has announced an update for its 50mm f/1.8 "nifty 50" that includes a metal mount, STM focusing motor, and a more compact size. (Source: Imaging-Resource.com)
Story #1 - "The Rules Change on Private Property" - After a recent lunch meeting in the Metreon, Doug Kaye and Frederick Van Johnson, and I want to snap a quick group shot of the three of us. Before the first click of the shutter, we were informed by security that we were on private property, and that photography was not permitted.
I was reminded of this again when I read the article titled, Yes, Airlines Can Legally Ban Photography, And Some Are Doing Just That on PetaPixel. This quote sums it up nicely: "You can't prohibit photography in public," attorney and photography rights' expert Daniel Greenberg tells the Post. "But the prohibition of photography on private property is legitimate. That decision is up to the property owner. If you don't want to follow the carrier's rules, don't get on the carrier's plane." I discuss this topic in today's first story.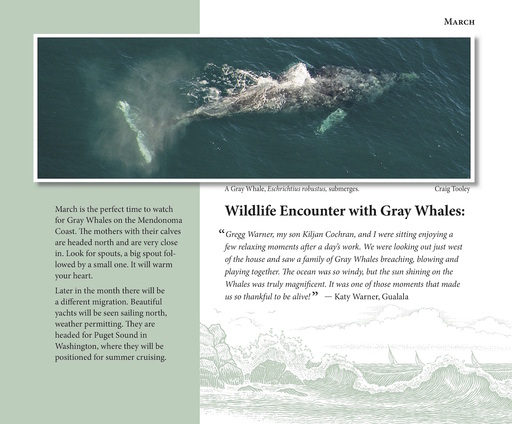 Story #2 - Interview with Craig Tooley, co-author of "Mendonoma Sightings Throughout the Year - The fascinating world of nature on the Mendocino and Sonoma Coast." Craig talks about the book project, that has since won a silver medal at 2015 Benjamin Franklin Awards competition in the category nature and environment held in Austin Texas, and at the 2015 INDEPENDENT PUBLISHER BOOK AWARDS a bronze metal under regional awards. We now carry signed copies of these books in the Nimble Photographer Store.
Story #3 - "Reservation Forms Have Been Sent for the TDS Fall Color/Safari West Photo Workshop" - The event begins on the evening of Friday Oct. 23, and it concludes on Sunday Oct. 25th in Sonoma County, CA. If you were on the reserve list, you should have received a reservation form. If not, please contact me. If you want a reservation form, visit TDS Workshops Page and use the Send Me Info form.
Story #4 - From the Screening Room - Introduction to Photo Compositing with Julieanne Kost. As I've remarked before, Julieanne is one of the best Photoshop instructors ever.
You can watch Julieanne in action by visiting the TDS Screening Room at lynda.com. While you're there, you can start your 7 day free trial to watch all of Julieanne's movies, plus every other title in the library (including over 20 by yours truly).
Virtual Camera Club News
News from SizzlPix! Introducing 5K Ultra High Definition SizzlPixTM, photographs for the wall, stunning in their clarity, resolution, depth, luminance, and vibrancy. Unlike traditional prints, new 5K Ultra High Definition SizzlPix defy intuition by appearing even more realistic and vibrant, the closer you look.
TDS listeners are the first to be able to purchase a 5K Ultra High Definition SizzlPix, and for the same price as the original SizzlPix. Just write TDS or The Digital Story in the comments field, and your order will be upgraded for free.
Thanks to everyone who recently reviewed the TDS Podcast in iTunes!
BTW: If you're ordering through B&H or Amazon, please click on the respective ad tile under the Products header in the box half way down the 2nd column on thedigitalstory.com. That helps support the site.
Download the Show - MP3 Version
In addition to subscribing in iTunes, you can also download the podcast file here (35 minutes - MP3 version). You can support this podcast by purchasing the TDS iPhone App for only $2.99 from the Apple App Store.
More Ways to Participate
Want to share photos and talk with other members in our virtual camera club? Check out our Flickr Public Group. And from those images, I choose the TDS Member Photo of the Day.
Podcast Sponsors
lynda.com - Learn lighting, portraiture, Photoshop skills, and more from expert-taught videos at lynda.com/thedigitalstory.
Red River Paper -- Keep up with the world of inkjet printing, and win free paper, by liking Red River Paper on Facebook.
SizzlPix! - High resolution output for your photography. You've never seen your imagery look so good. SizzlPix.com.
Want to Comment on this Post?
You can share your thoughts at the TDS Facebook page, where I'll post this story for discussion.