I stepped out the front door the other evening to witness a beautiful sunset. Like most other folks, I pulled a smartphone out of my pocket to record the event. Unlike most others, however, I then pulled a DxO ONE from my other pocket to capture a few more pictures. I thought you might be interested in how they compare.
Note: The DxO ONE images were captured with pre-release hardware and processed with beta software. Specs and performance may change with the final release in September.
The Jpegs from both the iPhone 5S and DxO ONE are right out of the camera with no further processing. The DNG from the ONE was processed with automatic settings (no individual slider tweaking) in DxO OpticsPro 10 and saved out as a Jpeg.
iPhone 5S Jpeg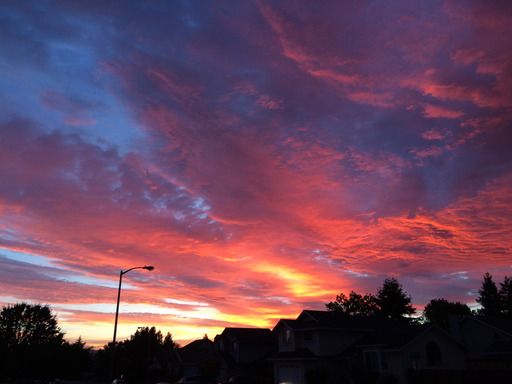 The iPhone does a good job of capturing the vibrancy of the sunset. Gradation with the brightest tones isn't quite as smooth as with the DxO, and the resolution is less at 3263 x 2448. But overall, a nice rendering of the scene.
DxO ONE Jpeg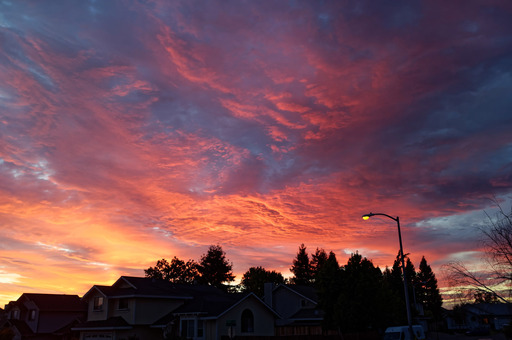 The Jpeg from the DxO One is very good. Smoother gradation in the bright areas and more resolution at 5540 x 3688. Noise is very well controlled.
DxO ONE DNG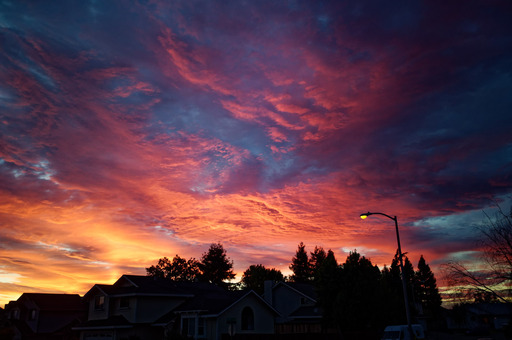 Where things get real interesting is the the DNG version of the twilight scene captured with the ONE and processed with automatic settings in DxO OpticsPro 10. The rendering is more dramatic with excellent tonality.
Even though the iPhone 5S is an excellent camera (with the 6 being even better), it's hard to compete against RAW files produced by a 1" sensor and matching software. I also like the wider proportions of the DxO One (3x5) compared to the iPhone (3x4).
Either way, how cool to have such excellent cameras comfortably stashed in the front pocket of my pants.
---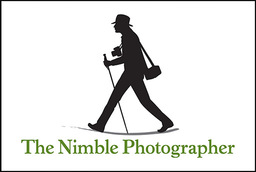 The DxO ONE has a high Nimbleosity Rating. What does that mean? You can learn about Nimbleosity and more by visiting TheNimblePhotographer.com.
Want to Comment on this Post?
You can share your thoughts at the TDS Facebook page, where I'll post this story for discussion.