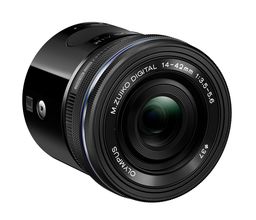 It's like Micro Four Thirds lenses were designed for this moment.
The Olympus Air A01 is a palm-sized cylinder with a 16MP M4/3 sensor and lens mount that allows photographers to attached any Micro Four Thirds lens and start shooting.
They can control the camera via their iOS or Android smartphone, not to mention view the images on those beautiful LCD screens.
What's different about this project compared to other competitors is that M4/3 optics are among the most compact in the interchangeable lens world. The pancake Oly 14-42mm EZ zoom, Panasonic 20mm f/1.7, Olympus 45mm f/1.8, (and on and on) are perfect for this device. Compact lenses plus compact body equals pocketable device.
If you're already shooting in this format, the admission price for the Air is $299. Smartphone not included.
So in addition to serving as a super nimble mobile device, the Olympus Air becomes the world's most compact, fully-featured backup camera.
That's pretty nice...
---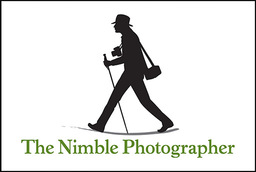 The Olympus Air has a high Nimbleosity Rating. What does that mean? You can learn about Nimbleosity and more by visiting TheNimblePhotographer.com.
Want to Comment on this Post?
You can share your thoughts at the TDS Facebook page, where I'll post this story for discussion.