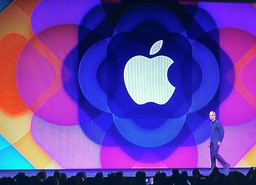 The focus of WWDC news during the keynote at San Francisco focused on Mac OS X, iOS, Watch OS, and Apple Music. There were a few tidbits for photographers. Here are the highlights for shooters.
Mac OS X 10.11
The next version of Mac OS X will be called El Capitan. The flagship feature is side by side windows, which allows us to split the screen in two, then work on each half. Split view is great for managing photos with other documents.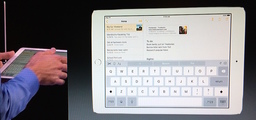 iOS 9
iOS 9 features an improved Siri that will let you ask questions such as, "Show me my photos from Hawaii last July." The images are fetched and displayed on your screen. The Notes app will be enhanced in many ways, including easily adding pictures from the device to a note, without having to leave the app. Photo Mosaics will be incorporated into the new News app. Images from articles will be displayed artistically.
"iOS 9 will elevate the iPad to a whole new user experience."
Multitasking is the headliner for iOS 9 on the iPad. This allows multitasking with multiple apps, even in a split view on the device. To fully utilize all of the features, such as full split view, you'll need an iPad Air 2. Most of the other less processor intensive goodies will work on other models. The Public Beta will be available in July.
Interesting quote: "The iPhone made photography universally accessible."
Watch OS 2
A new "Photos Face" will be available that lets you select a single image, or pictures collected from an album, and use them as the background on your watch. For a single image, display it on the watch face, apply force touch, the choose "Use as watch display."
One More Thing
It's not photography related, but Apple Music was the "One More Thing" announcement. It will be a comprehensive music ecosystem, that uses your music and the content available online to create a personalized experience. Artists can, additionally, add photos and commentary via Connect in Apple Music.
The Bottom Line
There wasn't much news for photographers during today's keynote. Music lovers, yes. But for shooters the enhancements were subtle at best.
Additional Updates Since Original Post
PetaPixel published a short piece titled, Apple OS X El Capitan to Improve the Performance of Adobe CC Apps.
And if you scroll down a ways on the El Capitan Preview Notes, you'll see two notable items:
New editing extensions let you go further with your photos
OS X El Capitan supports third-party tools that will be available from the Mac App Store and accessible right in the Photos app. Use multiple editing extensions from your favorite developers on a single photo, or use a mix of extensions and the editing tools built into Photos. From adding subtle filters to using beautiful texture effects, you can take your photo editing to a whole new level.

Everything in its place
Photos has been fine-tuned to make it even easier to manage your library. Now you can add a location to a single image or to an entire Moment. Naming your favorite people in Faces is faster with a streamlined workflow. You can also sort your albums -- and the contents inside them -- by date, title, and more.
Want to Comment on this Post?
You can share your thoughts at the TDS Facebook page, where I'll post this story for discussion.