In 1992 I was shooting weddings as a freelancer trying to build a photography business. I owned two EOS Elan film bodies and a handful of glass. When Canon released the Canon EF 85mm f/1.8 USM for less than $400, I knew I had to have it.
It immediately became my primary portrait lens, low-light compliment to the 50mm f/1.8, and soft background wonder. Even though my Canon bodies have evolved over the years - shooting now with a 5D Mark II and 70D - this lens has remained in my camera case. I still reach for it when I need to capture that perfect portrait.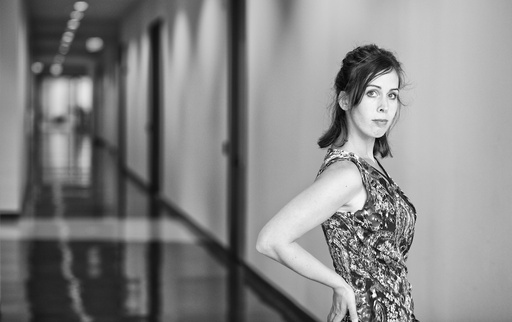 Leah before a big commercial photo assignment. Canon 85mm f/1.8 set to f/2.8 on a Canon 5D Mark II. Photo by Derrick Story.
The lens basic specs are modest:
Lens construction: 9 elements in 7 groups
Diagonal angle of view: 28 degrees (at 30 feet)
Focus adjustment: Rear focusing system with USM
Closest focusing distance: 2.8 feet
Filter size: 58mm
Dimensions: 3 inches in diameter, 2.8 inches long
Weight: 15 ounces
It all hangs together like a timeless black suit that fits perfectly.
When I started shooting with Micro Four Thirds also, I sold many of my Canon lenses. The one optic that I doubt that I'll ever let go of is that original 85mm. Its quality and dependability has gained my trust over 20+ years of assignments.
This is what I love about great glass. Camera bodies my come and go, but a classic lens is for life.
Want to Comment on this Post?
You can share your thoughts at the TDS Facebook page, where I'll post this story for discussion.