The world looks much different in Black & White, especially the normally colorful Las Vegas landscape. Here's a morning shot from 21 stories high, with the airport and mountain range in the background.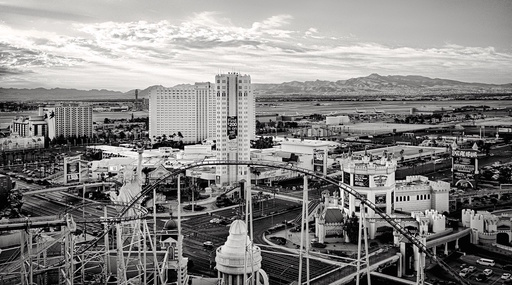 Captured with an Olympus OM-D E-M10, 17mm f/1.8 lens. Photo by Derrick Story.
Want to Comment on this Post?
You can share your thoughts at the TDS Facebook page, where I'll post this story for discussion.