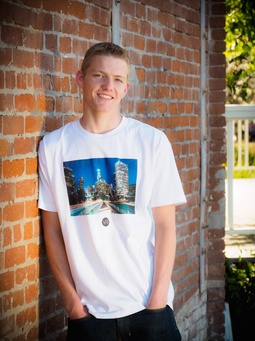 It's that time of year when 17-year-olds all across the country need to schedule a photo shoot for their senior portraits.
You may already have a few appointments on the books. Or maybe you're thinking about adding these shoots to your freelance repertoire. Either way, I have some helpful information to help you prepare.
5 Tips for Shooting High-School Senior Portraits
I just published this post on the lynda Article Center that covers location, wardrobe, lighting, and posing. There are a few things you need to understand about working with teens, and this piece will help.
I Have Movies Too!
Take a look at this video titled, "Shooting a portrait, starting with natural light" from my lynda.com training, Photographing High School Senior Portraits with Derrick Story.
The senior portraits title is one of my favorite all-time lynda productions, and I think you'll learn as much from watching the teenagers as you will listening to me. There are a handful of free movies you can view right now.
I enjoy capturing portraits of teens. I hope this information will help facilitate a great time and beautiful images for your shoots too.
Want to Comment on this Post?
You can share your thoughts at the TDS Facebook page, where I"ll post this story for discussion.