I've been watching Reuters TV for over a week now on my iPhone, and it is hands down the best news service I've followed to date.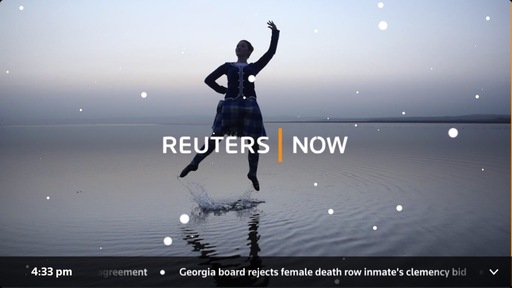 Reuters builds a video news show for me based on the length I've specified (15 minutes in my case). I can see the story lineup, jump from topic to topic, or just let the show play as assembled, which is my preference. Reuters does a great job of adding segues, title screens, intros and outros.
Turn the phone sideways for full screen viewing. Leave it in portrait mode to see the story line up. Nifty. And when you first open the app in portrait mode, the sound is muted until you turn the phone sideways. Now that's thinking.
The free version includes a couple ads during the newscast. But even they are top notch and presented well. If you don't want the ads, you can subscribe for $1.99 a month. The entire production is tasteful and professional.
If you'd like to keep up on daily events, and don't have a lot of time to do so, Reuters TV may be just the solution. It's available for both iOS and Android. And it's terrific.