Today on The Digital Story Photography Podcast - Interview with Sony Artisan Brian Matiash, Adjustable Color Temperature LED Lighting, and Drone Registration - all of this and more with Derrick Story.
Weekly Update - DP Review reports: FAA reportedly developing mandatory drone registration system: The U.S. government may soon require most drones to be registered, according to the Associated Press. Sources speaking on the matter state the FAA is working with unspecified industry and government officials to create a registration system. While the exact requirements aren't known, it is believed small and toy drones will not require registration.
The registration requirement would help officials track operators who do not follow the appropriate regulations. The FAA reportedly wants the registration requirement implemented before Christmas, as it is anticipated hundreds of thousands of drones will be sold. The FAA is less concerned with lightweight drones that can't fly above a few hundred feet, as they're not as risky as heavier and more powerful drones.
In other news, "Live GIF app easily turns your iPhone's Live Photos into GIFs and videos" Imaging-Resource reports: "Rather than relying on the support of a few social networks, Live GIF lets you easily turn your photo/video hybrid into an animated GIF or video to share with the world across social media.
The process is simple. Open Live GIF, select the Live Photo you want to convert, choose whether you want it as a GIF or video file, and you're done. Saving and sharing is done via iOS' baked-in share sheet."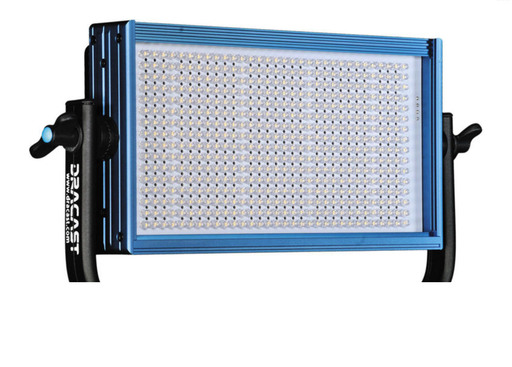 Story #1 - "Adjustable Color Temperature LED Lighting"
I've been testing the Dracast LED500 Pro Bi-Color LED Light and have found it amazing for my location photo shoot assignments because of its variable color setting from 3200K to 5600K. Here's how it works.
Story #2 - Interview with Sony Artisan Brian Matiash
Brian is an accomplished photographer who now uses Sony mirrorless cameras for his work. In this discussion, we talk about the switch to mirrorless, Sony cameras, and the ever-changing photo industry.
Story #3 - Uploading Directly from Lightroom to Zenfolio
There are two plug-ins available to connect your Lightroom workflow to Zenfolio. The first is ZExport-to-Zenfolio by Jeffrey Friedl and the other is Photo Upload Zenfolio by New P Products, which allows you to upload your photos from either Lightroom's publish services or from the Export window.
There are also connectors for Eye-Fi, Photo Mechanic, and Windows Live Photo Gallery. You can find out more at the Uploading Photos page on zenfolio.com.
Virtual Camera Club News
TDS Workshops 2016
The Reserve List is off to a great start, with the Pt. Reyes National Seashore event garnering the most entries the first week. The August 2016 workshop will be our first visit to this location. If you're looking for a satisfying summer adventure, take a look at the TDS Workshops Page for more information.
Holiday Note from SizzlPix
5k Ultra High Definition SizzlPix orders received over the next few weeks can be guaranteed to beat the rush and be delivered for the holidays. (a surprise for that person who "has everything.")
For The Digital Story Virtual Camera Club members ... if you'd like additional copies of for gifts, or 5k Ultra High Definition SizzlPix of any other of your images to make spectacular, amazing holiday gifts, order any two SizzlPix to be shipped together, and we'll give you 20% off on the second one! Order any sizes from 18-inches up to a mind-boggling 48 by 72". Imagine -- six feet! and no sacrifice in resolution, luminance, and impact. You can walk up to even the biggest 5k Ultra High Definition SizzlPix as close as you can focus your eyes, and every detail will be there, without grain, noise nor distortion, just as you see it on your phone or pad! Yes, it is like retina display for your wall.
Note from Red River Paper - Red River Paper will be exhibiting at the PDN PhotoPlus International Conference + Expo, October 22-24, at the Javits Center in New York City, and we want to see you there! Stop by booth 1158 to be the first to see their two new paper additions for 2016!
New Title Coming from lynda.com
I'm in the middle of recording Photos for Mac OS X Essential Training, and I think you're going to really like this title. It will be out before the end of 2015. Apple's latest photo management app has more than initially meets the eye. In the meantime, I have Up and Running with Photos for OS X to get you going while I finish the essential training title.
Thanks to everyone who recently reviewed the TDS Podcast in iTunes!
BTW: If you're ordering through B&H or Amazon, please click on the respective ad tile under the Products header in the box half way down the 2nd column on thedigitalstory.com. That helps support the site.
Download the Show
In addition to subscribing in iTunes, you can also download the podcast file here (49 minutes). You can support this podcast by purchasing the TDS iPhone App for only $2.99 from the Apple App Store.
More Ways to Participate
Want to share photos and talk with other members in our virtual camera club? Check out our Flickr Public Group. And from those images, I choose the TDS Member Photo of the Day.
Podcast Sponsors
lynda.com - Learn lighting, portraiture, Photoshop skills, and more from expert-taught videos at lynda.com/thedigitalstory.
Red River Paper -- Keep up with the world of inkjet printing, and win free paper, by liking Red River Paper on Facebook.
SizzlPix! - New 5k Ultra High Definition SizzlPix output for your photography. You've never seen your imagery look so good. SizzlPix.com.
Zenfolio If you want your site to look as good as your photos, visit www.zenfolio.com today.
Want to Comment on this Post?
You can share your thoughts at the TDS Facebook page, where I'll post this story for discussion.