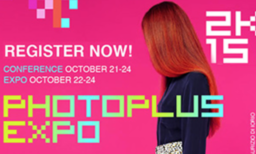 The announcements have been steady from PhotoPlus Expo, but no real blockbusters. This seems a bit odd considering this is a non-Photokina year. But what we do have is rather interesting.
Canon has done their part with the G5X (Oct. 13) and a new mirrorless model. They also had a solid printer announcement (Oct. 21). Sony dropped the RX1R II with 42MP sensor and EVF (Oct. 14), and then Leica's cool SL system with Type 601 full-frame mirrorless camera and lenses (Oct. 20) was a great surprise. Sigma piled on with the 20mm f/1.4 (Oct. 16), And I love Fujifilm's unveiling of the weather-sealed 35mm F2 lens and 1.4x teleconverter (Oct. 21).
So even though we haven't seen the screaming headlines like notable other years, there seems to be a little something for everyone. Wish I was there to see it in person.
Want to Comment on this Post?
Do you have a favorite announcement from PPE? You can share your thoughts at the TDS Facebook page, where I'll post this story for discussion.