Flickr has updated its mobile app for iOS 9, and it's a beauty. The headline feature is a smart implementation of 3D Touch.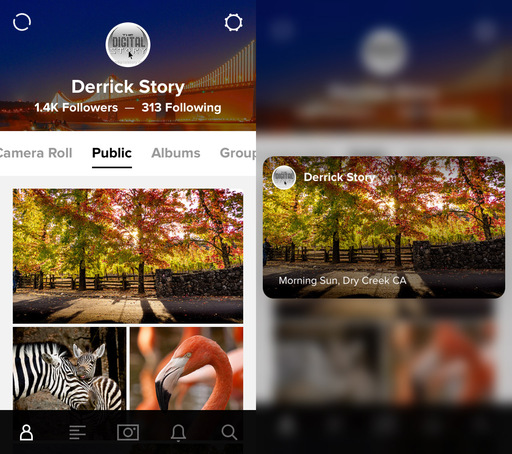 3D Touch now implemented for iPhone 6S. Photos by Derrick Story.
Level one of 3D Touch is available when scrolling through thumbnails and you want a closer look. Not only does the image pop forward with blurred background, but you get the photographer's name and image title.
But wait, it gets better. In your Camera Roll, press on a thumbnail to bring it forward. Now you can scroll through neighboring images by swiping left or right to see an enlarged view of them. When you find the photo that you want to work with, press a bit harder, and it jumps forward into full screen mode. This is as much fun with 3D Touch I've had so far.
For those without an iPhone 6S, Flickr has added Spotlight Search, Universal Links, and App Icon Shortcuts to this update. Helpful indeed, but not quite as sexy. The free update is available now in the iOS App Store.
---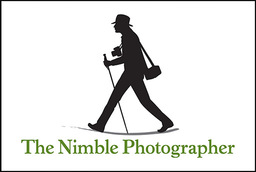 Flickr for iOS has a high Nimbleosity Rating. What does that mean? You can learn about Nimbleosity and more by visiting TheNimblePhotographer.com.
Want to Comment on this Post?
You can share your thoughts at the TDS Facebook page, where I'll post this story for discussion.