The first thing I noticed after setting up the Glow QuadraPop 24" x 34" Portable Softbox was how light it was. My testing rig consisted of a Sunpak flash (with manual adjustments), wireless trigger, and Manfrotto light stand. Once assembled, the setup felt very balanced and easy to move around.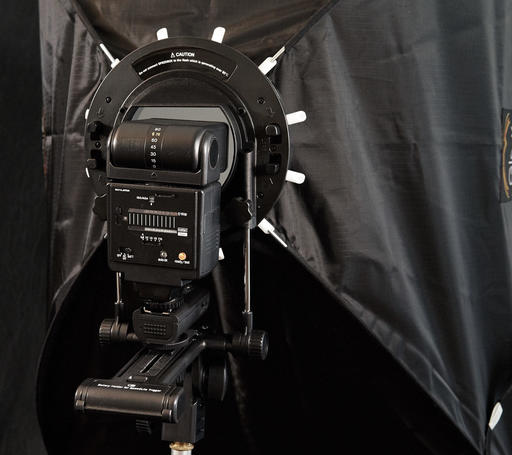 The QuadraPop is designed for portability, making it a good choice for home studios and location work where it needs to be collapsed and expanded quickly. The kit comes with an adapter ring that you insert the flexible aluminum rods into, then expand it to a full 24" wide by 34" tall - a nice surface area for waist up portraits.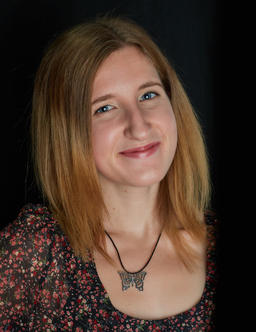 The flash and trigger (or hard wire if you use that) mount on a sliding rail. Position the flash so the head is inside the softbox. The light is modified by twin diffusers: one inside the unit, and the other attached using velcro on the outside. I would rate the output at medium hardness. It's flattering for portraits, but retains an edge. The results that I liked best used a reflector on the fill side of the subject.
Because the QuadraPop is so light, and it really is, it's also a good choice for product shooting when you'd want to position the unit on top of the item facing down. It balances well on a standard boom, and is easy to position. You could also have an assistant simply hold it.
The mounting unit can be adapted to a variety of flash units and moonlights via its custom interchangeable ring adapters. The UV-A and UV-R diffuser materials and are heat resistant, an the non-fluorescent dyes protect the fabric from that aging yellow cast that we've seen happen to some of our older modifiers. The reflective surface inside is quite bright, and it appears durable too.
I selected the rectangular shape for my work, but it's also available as an octagon or round. And sizes range from 20" to 38" on the widest side.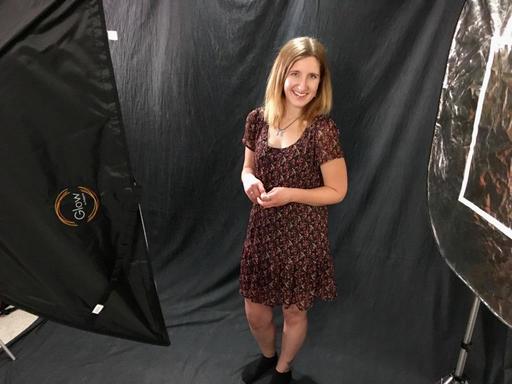 The Glow QuadraPop 24" x 34" Portable Softbox is currently on sale for $128 (normally $160). That's a good value considering its portability, ease of setup, and quality materials.
The Nimbleosity Report
Do you want to keep up with the best content from The Digital Story and The Nimble Photographer? Sign up for The Nimbleosity Report, and receive highlights twice-a-month in a single page newsletter. Be a part of our community!
Want to Comment on this Post?
You can share your thoughts at the TDS Facebook page, where I'll post this story for discussion.