It's an aggravation that many photographers just don't want: having to manually quit Photos for OS X every time a memory card is connected to the computer. But it doesn't have to be that way.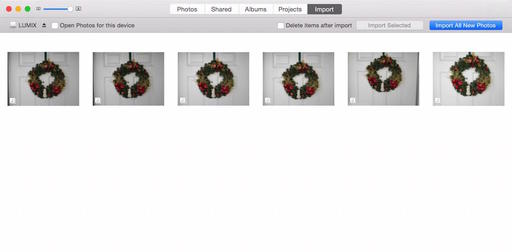 The scenario goes like this: you insert a memory card or connect your camera to a Mac running El Capitan, and the import dialog for Photos for OS X pops up begging for attention. This is great if your intention is to import into Photos. But if not, that's annoying.
If you use the same image capture device all the time, the fix is easy. Just uncheck the box next to "Open Photos for this Device." The problem is, depending on how your memory cards are formatted, or if you use a variety of cameras, you'll still experience the unwanted import dialog.
Fortunately Melbourne-based photographer Ben Fon published an easy fix on Petapixel that uses the following command applied in the Terminal app:
defaults -currentHost write com.apple.ImageCapture disableHotPlug -bool YES
The Terminal app is located in your Utilities folder, and the process is as simple as opening the app, pasting this command in there, pressing Enter (the return key), and closing the app. I tested it, and it seems to work just great (Thanks Ben!).
I suspect that Apple may provide us with a user friendly fix up the road. If they do indeed, then you can turn off this action by going back to the Terminal app and typing:
defaults -currentHost write com.apple.ImageCapture disableHotPlug -bool NO
Of course, if you use Photos for OS X as your primary picture management application, then you probably don't care about any of this. But you may be interested in learning more about using Photos. If that's the case, be sure to take a look at Photos for OS X Essential Training on lynda.com.
More Help and Insights on Photos for OS X
And don't forget about the Photos for OS X Special Feature Section on The Digital Story. It's a roundup of tutorials, videos, and articles focused on helping you master Apple's latest photo management software. You can also find it under Photography in the top nav bar.
Want to Comment on this Post?
You can share your thoughts at the TDS Facebook page, where I'll post this story for discussion.