I've been testing the Indigo Marble 15" Protective Camera Wrap ($24.97), using it with a variety of shoulder bags while on the go. And what I like best about it is that I have the freedom to carry my gear anyway I want, and still have good protection while doing so.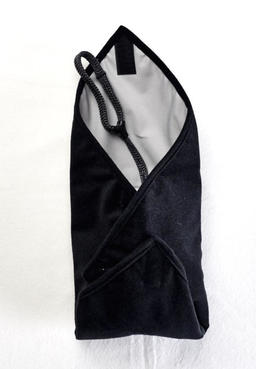 The wrap is constructed with no-scratch, water resistant nylon material on the inside, and soft durable velcro knit on the exterior. The stitched square in the middle has extra padding. It feels like closed cell foam, and is very dense, yet flexible.
There are Velcro fasteners on 3 corners. The fourth corner goes against your gear and won't scratch contents because it doesn't have the Velcro tab. I've used the 15" wrap for my mirrorless gear and lenses.
Also, the corner that does not have the Velcro tab does include a secure pouch that's perfect for an extra memory card or small battery. And when you're not protecting your gear during transport with the Indigo Marble Wrap, you can use it as a work area to place your gear on while packing or cleaning.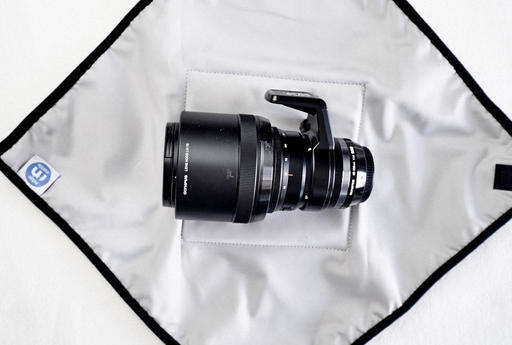 The Indigo Marble Wrap is one of those seemingly simple photo accessories that can be put to use in a variety of ways, including serving as a gray card that you always have with you. I'll certainly have mine with me as I hit the road this month.
---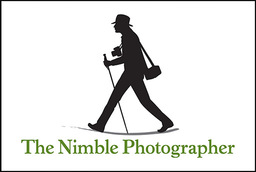 The Indigo Marble Wrap has a high Nimbleosity Rating. What does that mean? You can learn about Nimbleosity and more by visiting TheNimblePhotographer.com.
Want to Comment on this Post?
You can share your thoughts at the TDS Facebook page, where I'll post this story for discussion.