What is the attraction to mirrorless cameras? I would argue that we liked this form factor in the film days, so our fondness makes sense in the digital age too. I take a closer look at the mirrorless phenomenon in today's show.
Opening Monologue
It's a good idea on occasion, to step back and revisit corners of our universe that have meaning for us. Today's corner today is mirrorless photography.
In part, I'm doing this because the deeper I fall into The Film Project, the more I'm reminded of why mirrorless photography is so popular. All you have to do is look closely at the Leica M rangefinder, Konica Hexar, or the Contax G series to realize that photographers have always loved this form factor.
Tell me that Fujifilm's brand new X-Pro2 doesn't delight the same senses as a Leica rangefinder. My Contax G1 35mm has virtually the same footprint as the Olympus OM-D E-M5 Mark II that I love shooting with.
Why it took us so long to rediscover these aesthetics in digital form, I don't know. But what I do understand is that now that we have Fujifilm, Olympus, and others rekindling those flames from photography's golden era, there's no putting out the fire.
The State or Mirrorless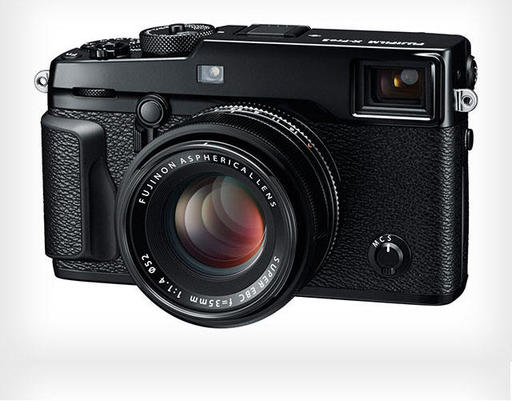 What are some of the features that make mirrorless cameras so popular today? Here are a few of my favorites.
Smaller form factor.
Incredible design.
Sophisticated electronics.
Compact lenses.
Outstanding image quality.
Mirrorless design falls into two basic categories: retro and modern. Leading the way in the retro category is Fujifilm and Olympus. Fujifulm has their beautiful rangefinders (X-Pro2) with plenty of physical buttons and dials for a very tactile experience. And Olympus has returned to their DNA with both the PEN and the OM-D series.
Sony leads the pack with the modern approach. The alpha A7 has the sharp DSLR design that is efficient and angular. The Panasonic GH4 has more of a rounded, DSLR look, but maintains the compact form factor that many of us appreciate with mirrorless.
The there are those lenses. Imaging have the equivalent of a 600mm f/4 pro tele fit in the same space as a traditional 70-200mm, and be available for $2,500 (Olympus PRO 300mm f/4). Or a 28-84mm equivalent that's smaller than a hockey puck and captures beautiful images? The lenses are a big part of the mirrorless story.
So which one should you consider? I would start with a camera that's visually appealing to you. Then look at the lens offering, sensor technology, and price.
And what are my favorite mirrorless cameras? Just to name a few are the Olympus OM-D E-M5 Mark II, Olympus OM-D E-M10 Mark II, Panasonic Lumix DMC-GM5, Fujifilm X-T10, and the Sony Alpha a7R II.
In the News
Build an Olympus Mirrorless Camera Out of Paper - covered by PetaPixel
Looking for a fun little weekend craft project or some thrifty home decor? You can make yourself an Olympus mirrorless camera out of paper. Olympus has a special family-friendly webpage for kids, and one of the sections is for paper craft. There are two PDF templates you can use to print and put together your own camera model.
The first is for the Olympus OM-D E-M10 Mark II and the other is for the smaller Olympus PEN Lite E-PL7.
Products We Love: Lexar 256 GB USB 3.0 SSD
The Lexar 256 GB USB 3.0 SSD is fast, very light, and reasonably priced at $133 including a cable. As for performance, the Lexar Portable SSD performs well. Read speeds up to 450 MB/s and write speeds up to 245 MB/s. I copied a Capture One Pro catalog from my Mac in just a few minutes, and then was able to access the data on the Lexar without any noticeable problems. Lightroom users should fare well too. Just remember to keep the format at ExFAT.
Wood Prints Feel Like Art as Well as Look the Part
Print any photo from Instagram, phone or computer directly on wood. Blending the natural material wood with our professional print techniques every print is unique. Attention is given to every detail of our wood prints. From the crafted coved back, to the slotted hanging system allowing for simple hanging. Your print comes finished and ready to hang no frame is needed.
Wood Type: Baltic Birch
Thickness: 5/8"
Quality: Archival Quality Printing
Care: Moisture & UV Resistant

8"x8" is normally priced at $32. But you can get one for $24 using PROMO code: STORY. And in fact, you can get 25% off any wood print with that code at www.inkdot.com.
Member Quotes of the Week
Intelligent comments culled from The Digital Story Facebook page.
In regard to Sunday's Facebook Post: "My 3 Photo Apps for 2016" we had some terrific comments that I want to share it with you now.
John P. Wineberg: As a former Aperture user I have had some frustrations with Lightroom and don't get me started where Photostein (Photoshop) is concerned. Looking at Capture One's subscription at $15 a month. Love their interface. I'm one of the few people that loved Adobe's mistake in changing the import features. Too bad they had to change it back.
Preston Turner: Capture One needs to bite the bullet and pay to license the ability to host Photoshop files, or program this feature in if that's what is needed.
Nils Eddy: Speaking of Photoshop alternatives I would add the outstanding Affinity Photo to your list.
John Mather: Adding plugins to Capture One would be great. Like all my old Nik, Topaz, & OnOne. I have losing that investment as much as Aperture. Also I second the idea of a Lynda course by you. The current one has way too many prejudices about things outside of the app.
Rafael Perini: My rant of the day: I wonder if anyone at Apple have the slightest idea how complicated they are making our photo processing experience. Have they lost their mind? Three software to poorly replace one? How difficult would be to continue working on Aperture? I guess they have so much money these days that they lost perspective and care for their users. It's sad.
Charlie Day: Actually Photos is not that bad of an App. It just need a few improvements. Mainly in rating images with star rating and color tagging. Also key wording needs to be work on to. With these few improvements I cloud probably completely leave Apeture behind and use Photos 100% of the time. Many of the plug inns to use with Photos make this a very good App.

Post your thoughts on our Facebook page. Believe me, I read them.
How to Pick a Frame and Matt for your Print
It's hard to visualize the best frame and matte combination for a print. That is, unless you have ImageFramer. Then, not only is it easy, it's fun. I explain in this segment of today's show.
Jacob has set up an ImageFramer Landing Page specifically for TDS listeners, with sweet discounts on the 3 different versions of the app. Please go over and take a look.
Found Treasure
The registration forms have gone out to the reserve list for the Pt. Reyes Photography Workshop.
And finally, be sure to visit our friends at Red River Paper for all of your inkjet supply needs.
See you next week!
More Ways to Participate
Want to share photos and talk with other members in our virtual camera club? Check out our Flickr Public Group. And from those images, I choose the TDS Member Photo of the Day.
Podcast Sponsors
Inkdot.com - Specializing in wood prints and other artistic treatments of your imagery - visit www.inkdot.com.
Red River Paper - Keep up with the world of inkjet printing, and win free paper, by liking Red River Paper on Facebook.
ImageFramer Take your photos to the next level with ImageFramer. Visit www.apparentsoft.com today.
MacPaw Creators of CleanMyMac 3 and other great software for Apple computers. Visit www.macpaw.com today.
The Nimbleosity Report
Do you want to keep up with the best content from The Digital Story and The Nimble Photographer? Sign up for The Nimbleosity Report, and receive highlights twice-a-month in a single page newsletter. Be a part of our community!
Want to Comment on this Post?
You can share your thoughts at the TDS Facebook page, where I'll post this story for discussion.