In the Summer of 2000, Olympus released one of the most intriguing digital cameras of all time: the Olympus Camedia C-211 Zoom.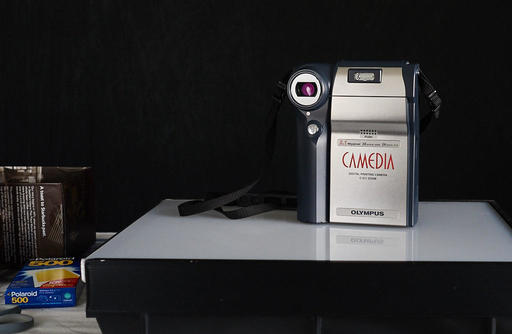 Not only did it include a 3X optical zoom, 2" LCD, and 2 megapixels of resolution, the C-211 had a built-in Polaroid printer that accepted Type 500 film. It was the best of both worlds. High quality digital files with the option to make a print at any time.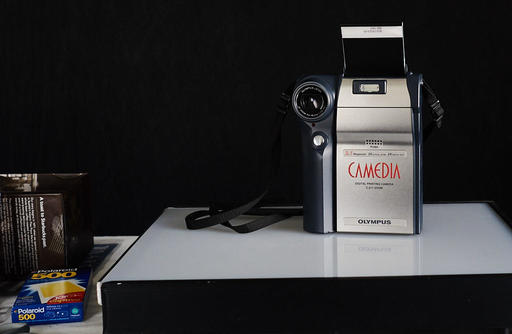 When you pressed the green print button on the back of the camera, it would think for just a second, then gears would grind and a print would emerge from the top of the camera. They weren't the most beautiful prints in the world, but they were cool.
We don't think of cameras from this era being particularly high quality. But take a look at this image of Dibs that I recorded today in macro mode with the C-211. It's not bad.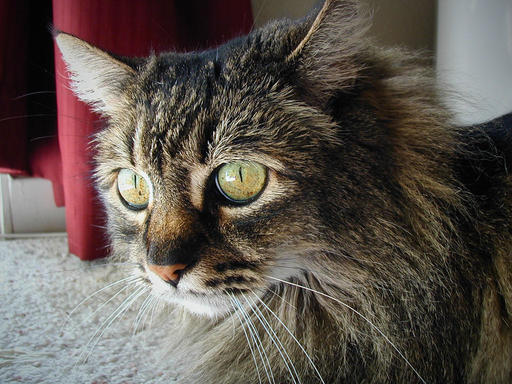 Don't get me wrong... it's still a vintage digital camera. The LCD is practically unusable in bright daylight, the C-211 operates at a casual pace, and they don't even make the SmartMedia cards that it uses for memory. (Fortunately, I hung on to the USB card reader that allows me to upload the images to my Mac.)
But, those awful Polaroid prints just ooze with nostalgia. And the digital images can be quite good. So, I don't think I'll be getting rid of my C-211 anytime soon.
---