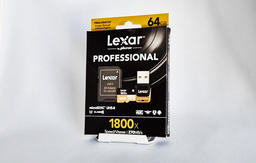 I've been testing the Lexar 64GB Pro 1800X Micro SDXC card in my Olympus OM-D E-M5 Mark II with terrific results.
"What?" you say. "The OM-D uses regular SD cards, not micros."
And you are right. But the Lexar kit includes a matching pass-through SD card adapter, so I can take advantage of the 1800X card, and just as importantly, its tiny high-performance card reader that takes up virtually no room in my bag.
The bundled card reader is the frosting that makes this cake so sweet. By using it, instead of a regular memory card inserted into my Mac's SD port, I can maximize performance.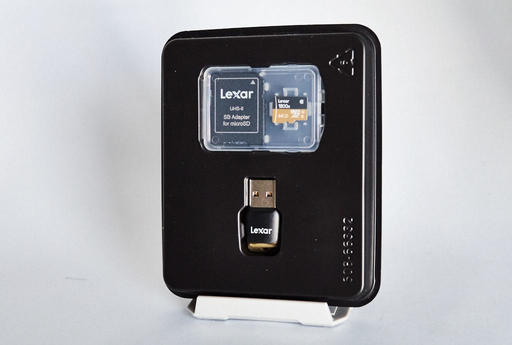 For example, yesterday I recorded 1.15 GBs of video with the OM-D using the Lexar 1800X. When I transferred the files via the bundled thumbnail-sized reader, it took 5.16 seconds to copy them to my Mac. Like I said, speedy.
When the microSD isn't in the reader, I keep it in the SD card adapter so I don't lose it. And if I ever need that size for a smaller device, all I have to do is reformat the card, and I'm ready to go.
The Lexar 64GB Pro 1800X Micro SDXC card kit is now available at B&H for $102.84. If you need high performance both at capture and copy, it's worth a look.
The Nimbleosity Report
Do you want to keep up with the best content from The Digital Story and The Nimble Photographer? Sign up for The Nimbleosity Report, and receive highlights twice-a-month in a single page newsletter. Be a part of our community!
Want to Comment on this Post?
You can share your thoughts at the TDS Facebook page, where I'll post this story for discussion.