The Olympus 300mm f/4 IS PRO telephoto does ship with a tripod collar. But after shooting with it for a week, I can tell you that you don't need it. Thanks to its incredible dual image stabilization system, you can handhold this super tele at shutter speeds never before dreamed of at this magnification.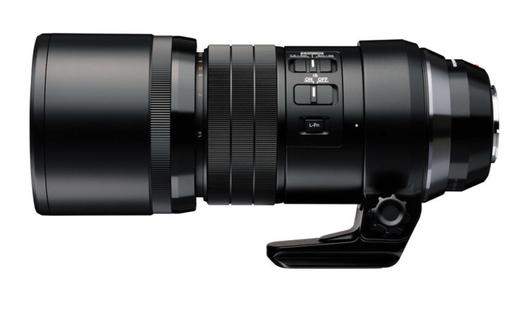 Before I get into my shooting experience with the 300mm PRO, here are the highlight features:
Micro Four Thirds mount (Olympus and Pansonic mirrorless)
35mm equivalent of 600mm
Lens IS and in-body stabilization for select MFT cameras, such as the OM-D E-M1 and E-M5 Mark II, offering sync IS technology to provide an astounding 6 stops of shake compensation
Minimum focus distance: 4.6'
Splash, dust, and freeze-proof construction
Manual focus clutch and L-Fn button
ZERO Coating to minimize flare, ghosting, and reflections
Compatible with OM-D Silent Shutter setting for discreet telephoto shooting
Supplied decoration ring can be used in place of tripod collar to maintain clean, svelte form factor for dedicated handheld shooting.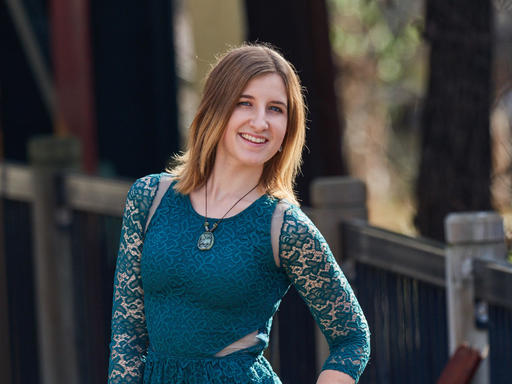 Crystal in Green Dress. Olympus E-M5 Mark II with 300mm PRO, ISO 200, 1/320th, f/4.0, handheld. Photos by Derrick Story. Model is Crystal McMullen (she's on Model Mayhem).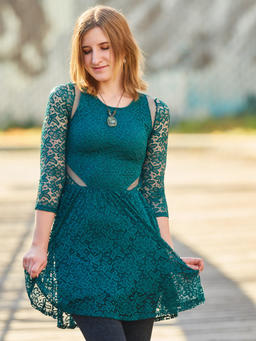 Camera Body and Firmware
The 300mm PRO will work with all Micro Four Thirds bodies, but it is particularly well-suited for the OM-D E-M1 and E-M5 Mark II with the latest firmware. When paired with these cameras, you can take advantage of the amazing sync IS technology that provides 6 stops of stabilization. And it works. I captured sharp portraits at 1/60th handheld.
Shooting Experience
The lens is remarkably light (52 ounces) for such powerful magnification at a wide aperture of f/4.0. I removed the tripod collar and used the included decoration ring for my handheld work. I did notice some compositional drift during sequences. My fault, not the lens. But it does take some practice shooting with an effective focal length of 600mms.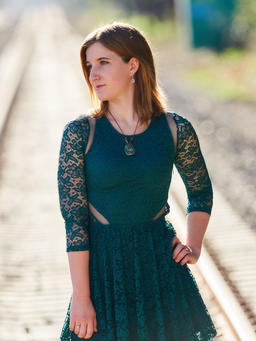 On the left side of the barrel there's the function button, IS switch, and distant settings (to speed up focus). The ergonomics are comfortable. Focusing is very fast and accurate. I held the lens barrel in my left hand and the E-M5 Mark II in my right. I didn't experience any fatigue during hours of shooting.
Image Quality
You can download full sized Jpegs from my Flickr photostream that will be better for evaluating the images than here in the blog. I actually pulled down the clarity for all the shots because there was too much detail in the skin.
The lens handled all types of lighting very well, including strong backlight as illustrated in the portrait above. Color rendition, sharpness, and background softness are excellent with this optic.
Bottom Line
The Olympus 300mm f/4 IS PRO telephoto lists for $2,499, and I think that's a superb value. Its professional build, ergonomics, performance, image quality, and outstanding image stabilization technology rivals DSLR competitors that cost considerably more. And to be honest, I don't think you'll find this level of image stabilization on any lens at any price. Highly recommended.
Want to Comment on this Post?
You can share your thoughts at the TDS Facebook page, where I'll post this story for discussion.