Thanks to the plethora of adapters on the market, we can adapt just about any vintage optic to practically any camera body, old or new. I was thinking about this today when playing with a Zeiss 45mm f/2.8 Tessar, which I can mount to my Olympus OM-D, Canon 5D Mark II, Contax 139Q, and Contax G1.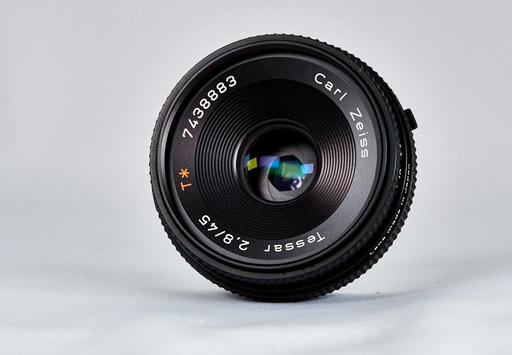 This Zeiss Tessar was released in the 1980s and still produces colorful, sharp, contrasty images today, regardless of the camera it's mounted on.
Why would you want to do such a thing? After all, most of us have comparable focal lengths in their native mounts. Well, not all 45mm primes are the same. In fact, none of them are. Lenses are the paintbrushes for our photography. Each one brings a different texture to the canvas.
Plus, we shoot differently with manual focusing optics than with AF. We have to slow down a bit leading to more careful composition. We can experiment with the depth of field scale. And different glass combinations bring unique contrast and color to the images.
I've still have my favorite lenses from the 1980s and 90s. They rarely malfunction. And they hold their value reasonably well... much better than the camera bodies they were originally mounted on.
Chances are good that you can find an adapter to fit one of your older optics on to your latest digital camera. My experience has been that it's worth the effort.
The Nimbleosity Report
Do you want to keep up with the best content from The Digital Story and The Nimble Photographer? Sign up for The Nimbleosity Report, and receive highlights twice-a-month in a single page newsletter. Be a part of our community!
Want to Comment on this Post?
You can share your thoughts at the TDS Facebook page, where I'll post this story for discussion.