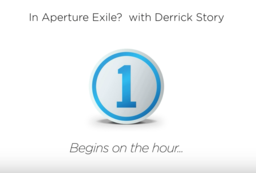 Recently, David Grover, business support for Phase One, and myself got together for a conversation about moving from Aperture to Capture One Pro. This falls into line with my thinking that C1 is the logical transition from Aperture for professional and demanding enthusiast photographers.
This one-hour video, that you can watch for free, covers topics such as:
Similarities between the two photo management applications.
Differences and things I miss from Aperture.
New tools in C1 that I wish I had had in Aperture.
Tips for new Capture One users.
Resources for making the move from Aperture to Capture One.
If you're interested in these topics, you might want to spend your lunch break with us. It's a good conversation that I hope you'll find helpful.
More Capture One Pro Tips and Techniques
Improve your skills by watching Capture One Pro Essential Training now available on lynda.com. More than 5 hours of tips, tricks, and techniques. Plus many free movies using advanced techniques.
I've also created a dedicated Capture One Pro Training page on The Digital Story. You can follow all of the tips and techniques that I publish in one convenient spot.
Thinking About Making the Transition from Aperture or Lightroom? - Download my free eBook titled, Rocky Nook's Guide to Moving to Capture One Pro. I show you the steps to create a test library, then build the foundation for a smooth transition to Capture One Pro.
Want to Comment on this Post?
You can share your thoughts at the TDS Facebook page, where I'll post this story for discussion.