This is The Digital Story Podcast #531, May 10, 2016. Today's theme is "Cats and Dogs." I'm Derrick Story.
Opening Monologue
What's the first thing many photographers do when they purchase a new camera or lens? They corner the pet cat or dog for an impromptu photo session. But cats and dogs provide us with more than that. They represent choice. Either you're a cat person or a dog lover. And that plays out in many ways in the world of photography. I'll explain more on today's show.
Cats and Dogs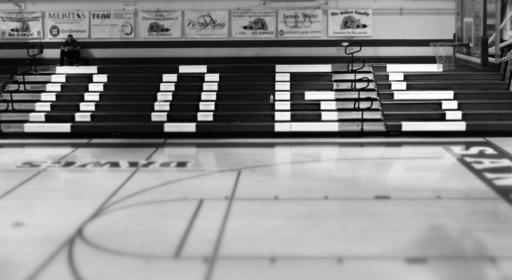 I knew I was a different cat in 1985 when I turned my nose up at the company's Canon A-1 SLR in favor of my own Contax with three prime lenses. My boss thought I was crazy. "Who's going to pass on an A-1," he asked mystified. "It's a nice camera," I responded, "but I prefer my Contax."
I was a cat. And he was a dog.
And it goes on from there. I chose Macs over PCs, Aperture over Lightroom, Olympus over Sony, and now Capture One Pro. What's the big deal? Well photographers are funny about choices, and I have a few interesting ones to share with you.
Why Macs? - In all honesty, it started with desktop publishing and Aldus PageMaker.

Why Canon DSLRs over Nikon? - It was all about design and menu system.

Why Micro Four Thirds over other mirrorless cameras? - Lens size and selection were the driving forces here.

Why Aperture and Capture One over Photoshop and Lightroom? - Interface and organization features were the keys here.

Why revisit film when everyone else is shooting digital? - The actual shooting experience and magic are what attract me.
When I stop and think about all of this, it's amazing how important user experience is to me. And that's often what drives me to one brand over another.
In the News
Steel Wool Photographer Burns Down Historic 1920s Landmark as reported by PetaPixel.
"Back on April 9th, 2016, a fire consumed the Monroe Station in south Florida's Big Cypress National Preserve at around midnight. Firefighters responded to the scene, but they weren't able to save the building before it completely burned to the ground. Big Cypress National Preserve announced today that after police investigation, a photographer turned himself in on April 11th after being labeled by officials as a person of interest and primary suspect. The man confessed to trespassing at Monroe Station with two other photographers and climbing onto the roof in order to shoot light painting photos with the sparks from burning steel wool."
MacPaw Releases Gemini 2
Gemini 2 is the new and improved version of their duplicate finder app. Gemini 2 by MacPaw scans your whole Mac, shows you duplicates in detail and lets you remove them in a click. Plus, it's packed with new features:
Finds similar files (songs and pics that are almost identical)
Scans your iTunes and Photos and external drives
Highlights the differences between files
Notes how you select files for removal and starts doing like you
Lets you put back the files you've trashed if you want to
To celebrate the launch, MacPaw will provide a 50 percent off discount store-wide (the whole range of MacPaw products will be discounted) till May 17th.
Winner of the 5 Rolls of Tri-X 35mm Film
Congratulations to Fred S. Brundick who won 5 rolls of fresh Tri-X film just by sending his About that Shot. It's posted on the www.theAnalogstory.com now. You might want to check it out. Based on what Fred sent in, Tri-X is the perfect film for him.
Sharing Photos with Flickr
Sharing Photos with Flickr is a deep dive into this venerable online photography platform, focusing on how to best use its tools with a Mac or Windows computer. I show you how to configure Flickr to automatically backup your images, organize them, and share your favorites with friends, family, and the entire online universe. This training will show you how to best take advantage of Flickr's 1TB of free online storage and its comprehensive set of imaging tools.
Updates and Such
Coming Soon: The Apple Photos Book for Photographers
I've been working on a guide to Photos for OS X that's written for photographers who want to use this application at a high level. I cover workflow, iCloud integration, and editing... at the enthusiast level.
We're releasing the eBook version soon, then will go to print after Apple announces its updates to the app at WWDC. This is an exciting, ongoing project that I think you'll want to be a part of. And you can join me every step of the way via the signup page we've created. This is going to be fun...
And finally, be sure to visit our friends at Red River Paper for all of your inkjet supply needs.
See you next week!
More Ways to Participate
Want to share photos and talk with other members in our virtual camera club? Check out our Flickr Public Group. And from those images, I choose the TDS Member Photo of the Day.
Podcast Sponsors
Red River Paper - Keep up with the world of inkjet printing, and win free paper, by liking Red River Paper on Facebook.
ImageFramer Take your photos to the next level with ImageFramer. Visit www.apparentsoft.com today.
MacPaw Creators of CleanMyMac 3 and other great software for Apple computers. Visit www.macpaw.com today.
The Nimbleosity Report
Do you want to keep up with the best content from The Digital Story and The Nimble Photographer? Sign up for The Nimbleosity Report, and receive highlights twice-a-month in a single page newsletter. Be a part of our community!
Want to Comment on this Post?
You can share your thoughts at the TDS Facebook page, where I'll post this story for discussion.