DxO continues to refine their ONE Camera with Firmware Update 1.4. Among the list of goodies, one that really caught my eye was adding author copyright to each image's metadata.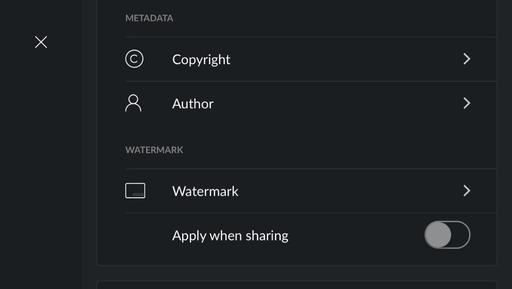 DxO ONE shooters can now set up automatic inclusion of their copyright, author info, and even watermark to their images.
I updated the DxO ONE via my iPhone. The procedure was simple and fast. In general, I have to say that the software interface for the camera is one of my favorite aspects of it. It's so easy to use. And these days, it's quite powerful too.
After the firmware update, I added my copyright and www.thedigitalstory.com for the author info. After all, I want people to know how to get a hold of me. I then opened the image in Photos for OS X and ran the picture through the DxO ONE editing extension for fine tuning. I exported the shot to my desktop and opened it in Preview.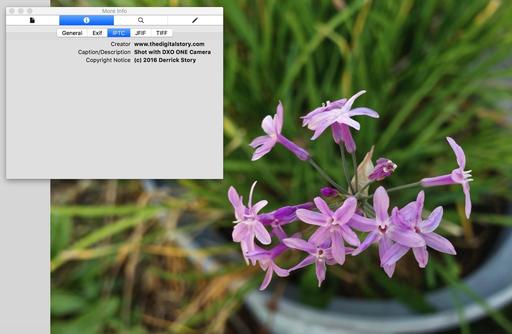 The Get Info window displays all of the information that I entered in the settings for my DxO ONE. This is a wonderful addition to an already full-featured camera.
The DxO ONE is available for $439, featuring a 1" sensor and excellent feature set.
Want to Comment on this Post?
You can share your thoughts at the TDS Facebook page, where I'll post this story for discussion.