Just because you left Aperture or Lightroom behind, that doesn't mean that you have to abandon your favorite plugins too. I've been using Silver Efex Pro with Capture One, and the two get along just fine. This also works for other apps/plugins too.
What you might not realize is that, even though you've been using Sliver Efex Pro 2 as a plugin, there's an app in your Applications folder: Applications > Nik Collection > Silver Efex Pro 2.app. Capture One Pro can connect with that app using the Edit With command: Control-Click > Edit With > Silver Efex Pro 2.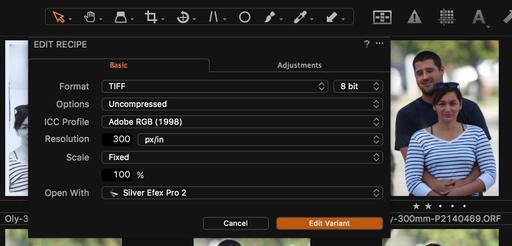 Start with the Edit With command in Capture One Pro.
Going this route allows you to set up an Edit Recipe, where you can choose between Tiff or Jpeg, color space, resolution, and scale. A new file is created from the original RAW, and it is sent to Silver Efex for work. Here's how to do it.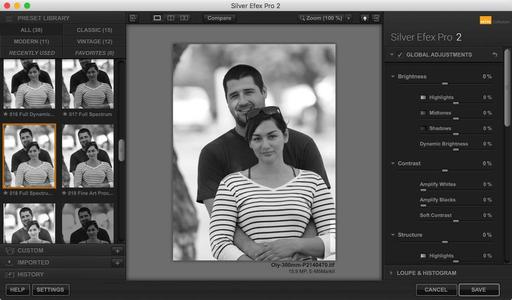 The Actual Steps
In Capture One Pro, start with a RAW file. By doing so, the original image will stay protected.
Right-click on the RAW file and select Edit With...
Set up the job to your liking, including selecting Silver Efex from the Open With popup menu (see the top illustration). You can choose any of the apps that appear here.
Click on the Edit Variant button.
Adjust your image in Silver Efex, then click on the Save button.
The new Jpeg or Tiff will be returned to your Capture One Pro library.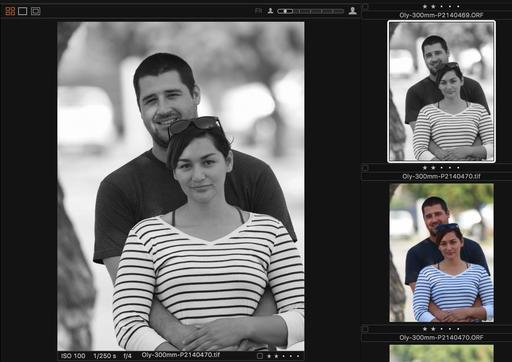 File retured to Capture One Pro and placed alongside the original.
I've just stared playing with this workflow, so I'm sure there's more to learn. But this should get you pointed in the right direction is you want to continue to use your favorite plugins with Capture One Pro.
More Capture One Pro Tips and Techniques
Improve your skills by watching Capture One Pro Essential Training now available on lynda.com. More than 5 hours of tips, tricks, and techniques. Plus many free movies using advanced techniques.
I've also created a dedicated Capture One Pro Training page on The Digital Story. You can follow all of the tips and techniques that I publish in one convenient spot.
Thinking About Making the Transition from Aperture or Lightroom? - Download my free eBook titled, Rocky Nook's Guide to Moving to Capture One Pro. I show you the steps to create a test library, then build the foundation for a smooth transition to Capture One Pro.
Want to Comment on this Post?
You can share your thoughts at the TDS Facebook page, where I'll post this story for discussion.