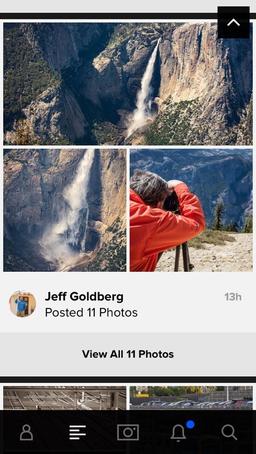 The quality images that flow through my Friends feed is outstanding. But to be honest, I sometimes opt for scrolling through Instagram instead, primarily because it just seems easier. (I know, lazy me.)
I think the real issue was when my Flickr friends posted multiple shots in one session. One one hand, I like seeing the different aspects of a particular subject. Those images tell a more complete story.
But when viewing them on my iPhone 6s, as I do 90 percent of the time, groups of images are less immersive. That is, until Flickr updated their mobile app to be 3D Touch compatible. Now I can just press and hold on any shot in the group, and I get a full screen version, complete with title and name overlay. It's really cool. When I'm done viewing the larger size, I just lift my finger off the screen. Here's a short video about it.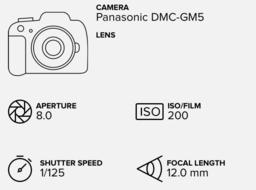 It's such a simple thing, but this approach keeps me in the flow of the photo stream. And that makes all the difference when casually browsing pictures.
You can favor the shot by double-tapping on it. If you want to see the metadata or comment, tap once on the image to make it full screen, then use the tool bar at the bottom. BTW: viewing camera metadata is one of the things that I really like about Flickr mobile compared to other apps. Seeing how the photographer got the shot, the settings that he or she used, is interesting to me.
Once I started taking advantage of the tools that were available to me in Flickr Mobile, I started using it more. And as a result, I am seeing more great photography than ever.
More Flickr Tips and Techniques
If you want to master Flickr on your mobile device, check out Flickr Mobile: Photo Sharing Anywhere. Desktop users might be interested in Sharing Photos with Flickr. Of course the platforms work well together too, and I discuss how you can integrate all of your devices to create a seamless photography workflow.
Want to Comment on this Post?
You can share your thoughts at the TDS Facebook page, where I'll post this story for discussion.