Mac Photographers managing a large catalog of images may prefer Capture One Pro to Apple's homegrown Photos app. But that doesn't mean they have to give up iCloud connectivity to do so. Here's how to connect your Capture One catalog to your iPhone and other iCloud-enabled devices.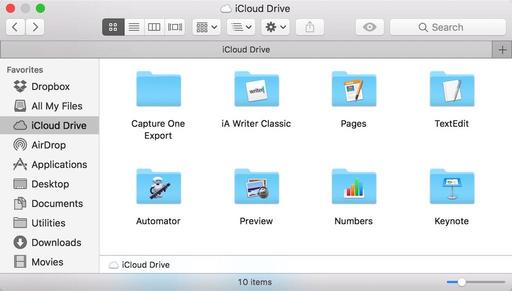 On Your Mac
The first thing you want to do is set up an Capture One Export folder in your iCloud Drive. I'm assuming that you have both iCloud and iCloud Drive enabled. If not, you'll need to do this first.
iCloud Drive will be available in the Favorites sidebar on the left side of any Finder window. Click on it once to open it, then create a new folder inside and label it Capture One Export. This will be the destination for the images that you want to export from Capture One Pro to your iOS device.
Create a New Process Recipe in Capture One Pro
Now go to the Output tool tab in Capture One Pro, and create a new process receipt. I would call it iCloud Export. Choose the parameters you want for the images that will be exported to your iCloud account. Here's how I set mine up.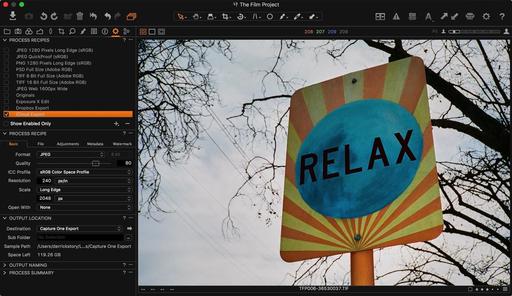 Now all you have to do is select one of more images, then run the iCloud Export process. The images will be placed in the Capture One Export folder, then shortly automatically uploaded to your iCloud account.
Seeing Your Images on the iPhone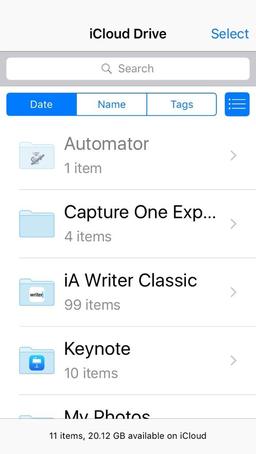 Now open the iCloud Drive app on your iPhone or iPad. You should see the Capture One Export Folder inside. Tap on it, and the pictures you exported from Capture One will be inside. From this point, you can save them to your Camera Roll (Save Image) or open them in another application. They're also available for Instagram, Facebook, and Twitter.
The good news is, that you don't have to give up pro level image management to enjoy iCloud connectivity. Set up your export folder today, and get those images onto your iOS devices.
More Capture One Pro Tips and Techniques
Improve your skills by watching Capture One Pro Essential Training now available on lynda.com. More than 5 hours of tips, tricks, and techniques. Plus many free movies using advanced techniques.
I've also created a dedicated Capture One Pro Training page on The Digital Story. You can follow all of the tips and techniques that I publish in one convenient spot.
Want to Comment on this Post?
You can share your thoughts at the TDS Facebook page, where I'll post this story for discussion.