The image editing tools in Capture One Pro are excellent. But there are times when I need to clone an area or use content aware, which is a strength of the venerable editing app. Fortunately, the two programs play well together, and here's how it works.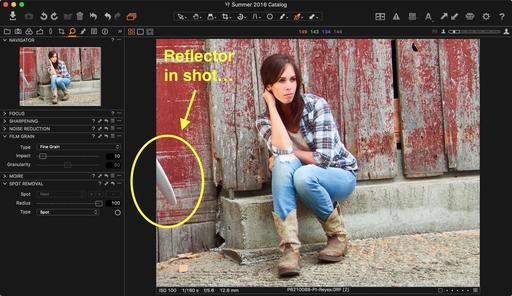 This fix is easier in Photoshop.
Here's a perfect example. There's a bit of a reflector in the above shot, and I don't have an easy way to fix it in Capture One Pro. So I right-click on the image and choose Edit With... from the popup menu. I then select Photoshop from the list of editing options.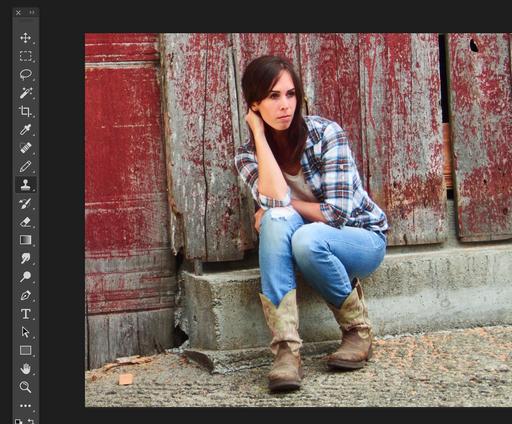 Easy fix in Photoshop.
In just a matter of seconds, I have removed the reflector with the Clone Stamp tool in Photoshop. Now all I have to do is go to File > Save, and the corrected picture is returned to my Capture One Pro library. Generally speaking, the roundtripped photo is placed before the original in the thumbnail view. It will also be a Tiff file compared to the RAW that you probably started with.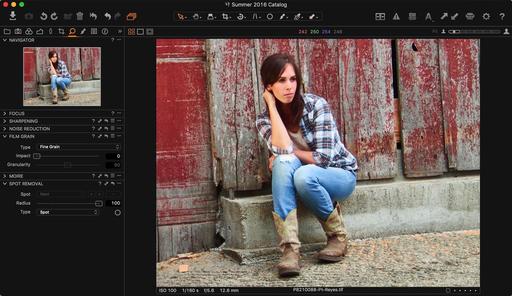 Back in Capture One, I can continue to fine tune the shot, export it, or do anything else that I need to.
Just a few things to note: Capture one won't let you send an image from a smart album, you have to jump over to a regular album or collection. Also, after you choose Save in Photoshop, the image does return to Capture One, but it also just stays there in Photoshop. You can merely close it, or do something else with it if you wish.
Capture One and Photoshop work well together, and the only really penalty you pay is adding a Tiff file to your catalog that lives beside the existing content.
More Capture One Pro Tips and Techniques
Improve your skills by watching Capture One Pro Essential Training now available on lynda.com. More than 5 hours of tips, tricks, and techniques. Plus many free movies using advanced techniques.
I've also created a dedicated Capture One Pro Training page on The Digital Story. You can follow all of the tips and techniques that I publish in one convenient spot.
Thinking About Making the Transition from Aperture or Lightroom? - Download my free eBook titled, Rocky Nook's Guide to Moving to Capture One Pro. I show you the steps to create a test library, then build the foundation for a smooth transition to Capture One Pro.
Want to Comment on this Post?
You can share your thoughts at the TDS Facebook page, where I'll post this story for discussion.