After the news that Yahoo was hacked on a grand scale, it's definitely time to change your Flickr/Yahoo password.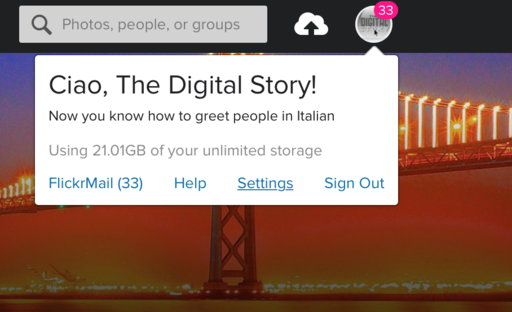 Start by clicking on your avatar/logo in the upper right corner of the Flickr interface. Choose "Settings" from the popup menu. In the next screen, click on the Personal Information tab, then click on "Edit your Yahoo! password."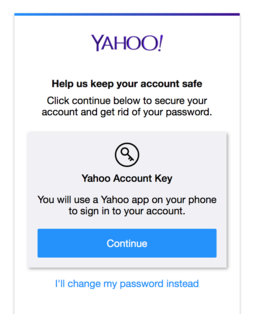 You'll see some information about account security there, and will have some options such as "securing your account" and creating a Yahoo! key. I leave it up to you if you want to go that route. I chose the "I'll change my password instead" option and updated my account with a fresh, never been used before, password.
Once that has been confirmed, you're in good shape. Yahoo! will throw a couple additional screens at you. Read them, but you've already accomplished what needed to be done. I then test my work by logging out of Flickr, then logging back in with the new password. If everything works, that's it.
---
More Flickr Tips and Techniques
Sharing Photos with Flickr is a deep dive into this venerable online photography platform, focusing on how to best use its tools with a Mac or Windows computer. I show you how to configure Flickr to automatically backup your images, organize them, and share your favorites with friends, family, and the entire online universe. This training will show you how to best take advantage of Flickr's 1TB of free online storage and its comprehensive set of imaging tools.
And if you prefer using an iOS or Android device for your Flickr experience, you definitely must take a look at Flickr Mobile: Photo Sharing Anywhere. It's fun and informative.
Want to Comment on this Post?
You can share your thoughts at the TDS Facebook page, where I'll post this story for discussion.