After a week in all types of weather, I can finally share some of my images from Iceland captured with the Olympus OM-D E-M1 Mark II. Since I don't have a RAW converter yet, these images are Jpegs recorded in RAW+Jpeg mode.
I used the Time Comp feature with the 12-100mm f/4 lens for this 39 second exposure. All images by Derrick Story.
Even though I captured this stormy image of the Southern Coast in RAW, near Vik, I used the in-camera RAW converter to apply an Art Filter.
I loved shooting at the wide end of the Olympus 12-100mm f/4 PRO zoom.
With incredible 6.5 stops of image stabilization, I could record this shot, handheld, at 1/2 second exposure.
The new Pro Capture mode records a few seconds before you push the shutter so you can capture events, such as this geyser, at peak.
Olympus released the price today for the OM-D E-M1 Mark II at $1,999.99. It should start shipping in early December.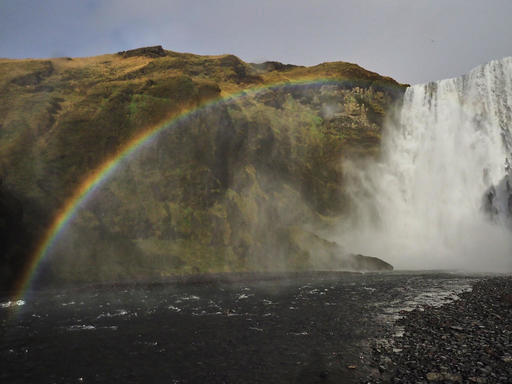 Flickr Tips and Techniques
If you want to master Flickr on your mobile device, check out Flickr Mobile: Photo Sharing Anywhere. Desktop users might be interested in Sharing Photos with Flickr. Of course the platforms work well together too, and I discuss how you can integrate all of your devices to create a seamless photography workflow.
Want to Comment on this Post?
You can share your thoughts at the TDS Facebook page, where I'll post this story for discussion.