I've been testing a pre-release version of Luminar, both as a standalone app and as an Editing Extension for Photos for macOS. And after improving countless images, I can tell you that I really like this software. I've already integrated it into my photography workflow.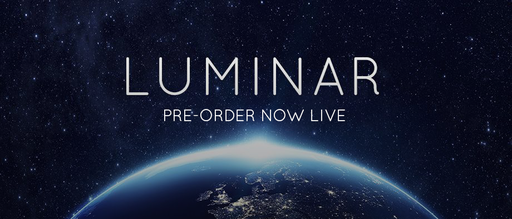 And now you can secure a copy for yourself. If you pre-order before Nov. 17th, you'll receive Luminar at a discounted price, plus two bonuses, all for only $49 total (existing Macphun customers) or for $59 (new customers). The package and bonuses include:
Save over 70 percent on the bundle
Full version of Luminar for Mac - the new supercharged all-in-one photo editor
Multiple license valid for 5 Macs
Build a Profitable Photo Business E-book
Premium WildlifePhoto.com membership
Video training by Matt Granger
You will get all the bonuses in the email right after you place the order. You will get Luminar software on November 17th, when it becomes available.
What I like most about this software is how it makes advanced editing easy (and fun). If you've shied away from layers and masking because they were difficult and complicated, Luminar will change your mind about these tools. Plus its built-in presets, adjustment sliders, and localized editing brushes are not only understandable, but enjoyable. And all of these capabilities work as an Editing Extension for Photos for macOS, and as a plugin for Lightroom and Aperture (yes, Aperture too).
Here are a few of Luminar's highlight features:
Adaptive User Interface - you can shape it to your tastes
Multiple Modes: From basic to advanced
One-click switch between modes
Change modes anytime
All-in-one photo editing tool set
Includes essential editing tools for different photography styles
Live editing, live processing, live previews
Non-destructive editing
Works as a standalone app, plug-in, and editing extension
RAW converter and processor
History Panel
Deep Dive Into Luminar Training Video
If you want to accelerate your mastery of Luminar, I've produced a 38-minute training video that shows you how to tap the power of the application's sophisticated tools. If you've never felt comfortable with layers and masking, all of that will change. Look for Deep Dive Into Luminar on the checkout page. It's available for $19.
Master Photos for macOS
(It's More Powerful than You Think)
And for an overview of all of the great features in Photos, my Photos for OS X Essential Training will get you up and running quickly. I cover everything you need to know to get the most from this surprisingly powerful image management application.
Want to Comment on this Post?
You can share your thoughts at the TDS Facebook page, where I'll post this story for discussion.