High quality mobile photography just took another leap forward with the latest firmware update for the DxO ONE camera. Photographers can now enjoy a RAW workflow leveraging the 1" sensor in the ONE and working with those files in Lightroom Mobile or Photos for macOS.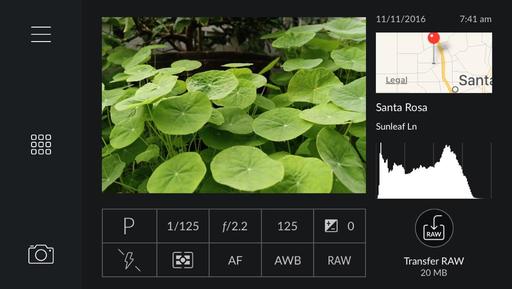 Transferring the RAW file in the DxO ONE app.
The process is easy. First update the DxO ONE app on your iPhone or iPad (it's free and in the Updates section of the App Store). Then update the camera firmware by going to Gallery > Menu > Camera Update. After a couple minutes, both camera and software are ready for action. Just make sure that you're recording in RAW in the camera's preferences.
As you take pictures, you'll have the option to transfer selected RAW files to the iOS device, as shown in the top illustration. (To save space, I normally have Jpegs sent to the Camera Roll and the RAWs saved to the memory card in the ONE. Now I have the option to send selected RAWs to the iOS device too.) Once the RAW is in the Camera Roll, you can work on it in Lightroom Mobile or Photos. It will also appear as a RAW file in Photos for macOS if you have iCloud connectivity, or in desktop Lightroom if you're using Creative Cloud syncing.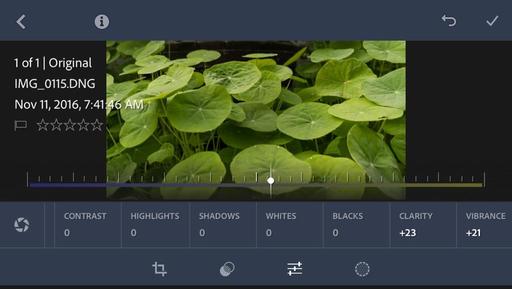 Working with the DNG in Lightroom Mobile on an iPhone.
And the best part is, you don't need a brand new iPhone to take advantage of this high quality workflow. I tested RAW photography on both an iPhone 5S and 6S, with the process working beautifully on both devices. All you need is iOS 10 and the DxO ONE camera.
Other enhancements with version 2.1 include direct WiFi connection for remote control of the ONE with an iOS device, improved recording efficiency for RAW files, and a one-tap power saving mode.
I'm going to have the DxO ONE in my pocket during my trip to Washington DC next week. I'll put it through its paces both for street shooting and covering the WildSpeak Conference. I'll share some pictures on social media.
---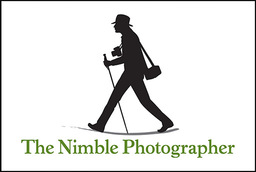 The DxO ONE camera with update 2.1 has an extremely high Nimbleosity Rating. What does that mean? You can learn about Nimbleosity and more by visiting TheNimblePhotographer.com.
Want to Comment on this Post?
You can share your thoughts at the TDS Facebook page, where I'll post this story for discussion.