Like a lot of MacBook Pro users, I was curious about how some of my favorite apps implemented Touchbar support. But I'm happy with my current laptop (and having it paid for), so a new MacBook Pro isn't in the cards for me at the moment.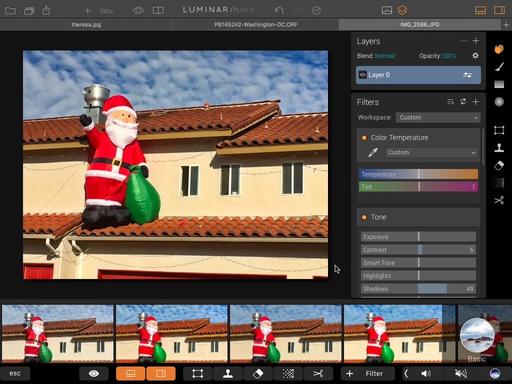 Luminar displayed on my iPad mini, complete with Touchbar, using Duet.
Enter Duet Display ($9.99), the clever dual monitor app for iOS that allows you to use your iPad as a second display. And with the latest version, it adds Touchbar support.
You'll need macOS 10.12.2 running on the computer, and the latest version of Duet Display. There's also a free companion app for the Mac that needs to be installed (requiring a restart). Once you have everything loaded up, connect the iPad to the Mac via its USB cable, and go to Duet's preferences on the Mac. Here you can configure the device, including enabling the Touchbar.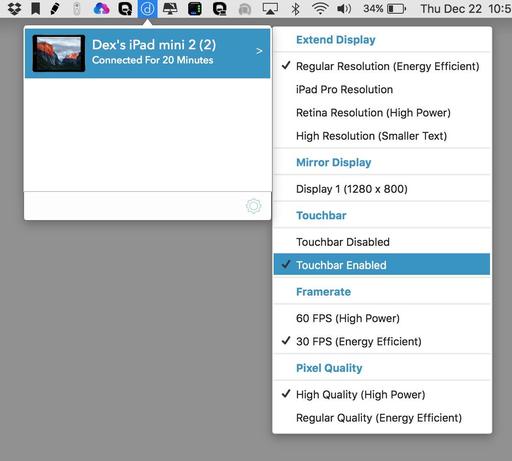 Now the fun begins. I used Duet during a WebEx meeting, moving my Twitter and Messages apps over to the iPad while the meeting occupied the main screen of my Mac. I then tested the Touchbar on various apps, including Luminar. It worked great, and I found it quite interesting.
I then moved the Luminar window from the main screen of my Mac to the iPad, and worked on an image. Not only did the touch screen work for the Touchbar, but for the other functions too. Way too much fun.
I have an iPad case that doubles as a stand, and that's perfect for using Duet Display. Now I can have a mini production studio anywhere, even Starbucks. Make sure you have a USB cable with you at all times, and that's it. Performance is excellent, as is the resolution. And I'm loving the extra screen real estate. Duet Display is highly recommended.
---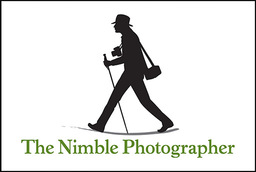 Duet Display has a high Nimbleosity Rating. What does that mean? You can learn about Nimbleosity and more by visiting TheNimblePhotographer.com.
Want to Comment on this Post?
You can share your thoughts at the TDS Facebook page, where I'll post this story for discussion.