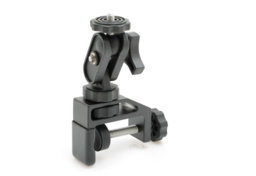 Want to surprise the photographer in your life with a super-handy gift (that will only set you back $20)? The Pedco UltraClamp is one of the most useful tools in my nimble bag of tricks.
This lightweight, but very durable clamp attaches easily to tables, chairs, poles, branches, doors, and a variety of other stable surfaces, and allows you to position cameras and lights in otherwise hard to reach places. I also use them to hang stuff off while working on location, such as with a reflector when not in use (to keep it off the ground).
The Pedco UltraClamp doesn't take up much room in a camera bag, and weighs only a few ounces. Yet, it can double as a tripod when traveling light, especially for urban shooters who can attach it to a variety of surfaces in the city.
You can wrap it as a gift, or slide it into a stocking. Either way, photographers will absolutely love it.
---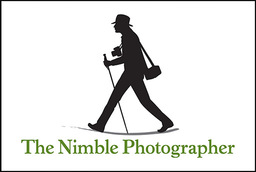 The Pedco UltraClamp has a high Nimbleosity Rating. What does that mean? You can learn about Nimbleosity and more by visiting TheNimblePhotographer.com.
Want to Comment on this Post?
You can share your thoughts at the TDS Facebook page, where I'll post this story for discussion.