Even with Adobe's recent announcement that Creative Suite is Dead, meaning that Photoshop must be purchased through Creative Cloud, they have stayed true to always offer a perpetual license for Lightroom... at least after my testing here in the U.S.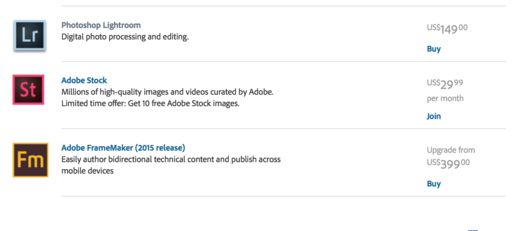 To download this version of Lightroom, go to Adobe's Product Page and scroll down to "Photoshop Lightroom." The next step is very important. Do Not click on the link for Photoshop Lightroom (that takes you to the Creative Cloud page), rather; click on the Buy link to reveal the Add to Cart button ($149), as shown in the top illustration.

After your purchase, you'll be directed to a download page where you can secure a perpetual license version of the app (Mac/Win).
Want to Comment on this Post?
You can share your thoughts at the TDS Facebook page, where I'll post this story for discussion.