Capture One Pro is one of the most powerful, flexible, photo management applications available. So powerful, in fact, that you may get lost configuring your catalog for optimal organization. If that's been the case for you, I can bring some clarity to your life, or at least to your photo management.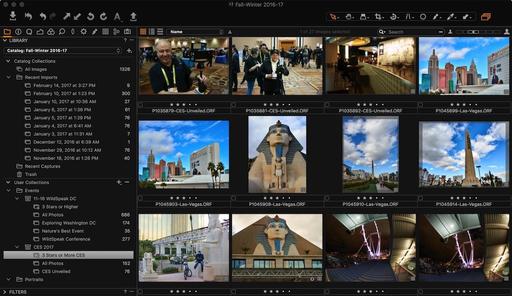 My latest lynda.com title, Advanced Capture One Pro: Library Management, shows you how to organize like a pro, covering techniques for referenced and managed catalogs, plus integrating sessions, backing up masters, and configuring your Capture One environment specifically to your needs. Take a look at this 1-minute introductory video for the course.
These techniques work for photographers using Capture One 8, 9, and 10. I have testing these approaches with my own Capture One catalog that manages my professional photography business. And I think that it will help you tame yours.
More Capture One Pro Tips and Techniques
Improve your skills by watching Capture One Pro Essential Training now available on lynda.com. More than 5 hours of tips, tricks, and techniques. Plus many free movies using advanced techniques.
I've also created a dedicated Capture One Pro Training page on The Digital Story. You can follow all of the tips and techniques that I publish in one convenient spot.
Thinking About Making the Transition from Aperture or Lightroom? - Download my free eBook titled, Rocky Nook's Guide to Moving to Capture One Pro. I show you the steps to create a test library, then build the foundation for a smooth transition to Capture One Pro.
Want to Comment on this Post?
You can share your thoughts at the TDS Facebook page, where I'll post this story for discussion.