I've been using Photos for macOS for all of my personal work, and I've yet to regret adding another image to the stack. Why is that?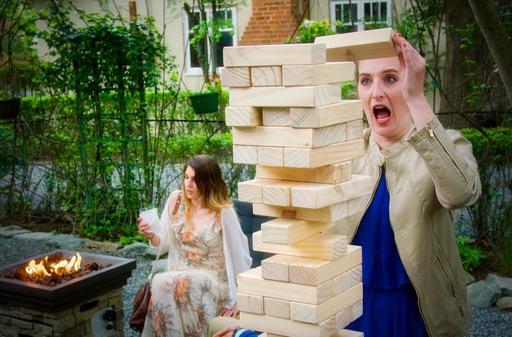 "Victoria Winning the Game" - Olympus PEN-F, Lumix-G 20mm f/1.7 lens, ISO 1600, f/4, 1/320th, cataloged in Photos for macOS, processing with the Luminar editing extension. Photo by Derrick Story.
There are a number of reasons why Photos is such a good fit for my personal work. Here are five of them.
Mindless Backup - Thanks to iCloud, the moment an image enters my Photos library, it is backed up and available to all of my connected devices. I spend a lot of time archiving and organizing my commercial work. But I don't spend a moment thinking about the safety of my personal shots.

Face Recognition - If you haven't worked with this technology for a while, it's worth another visit. Much of my personal work features people I love and care about. And using Faces in Photos, I can find all the shots that I have of anyone in just a matter of seconds. Faces is easy to use, and it works really well.

Easy Geotagging - My iPhone shots are automatically geotagged. But the other images need location information added in post. This is so easy to do in Photos. I just start typing the place, and my options automatically appear. And just like that, the photo is geotagged. Again, simple.

Object Recognition - This technology is still developing. But even in its early stages, I find it useful. More and more, I'm entering search words such as "Vineyard" or "Ocean" to find images in my library. As these algorithms improve, so will my fondness for this feature.

Editing Extensions - More and more, I'm using Luminar and other editing extensions for my work. As a result, I truly enjoy working on images in Photos. And the results are top notch.
If you're already a fan of the Mac/iOS ecosystem, and you're not using Photos, then I suggest you give it another chance - not because Apple needs your patronage, but because I think it will bring happiness to your personal work.
Photos for macOS as Your Digital Darkroom
You can learn more about using Luminar as an editing extension in my lynda.com training, Photos for macOS: Advanced Editing Extensions.
And if you'd prefer to cozy up with a book, check out The Apple Photos Book for Photographers that features chapters on basic editing, advanced post processing, and editing extensions.
You can share your thoughts at the TDS Facebook page, where I'll post this story for discussion.