The Sigma 10-20mm f/3.5 EX DC HSM zoom is on sale for $449 in Canon, Nikon, Sony, Pentax, and Sigma mounts. I needed an ultra wide for my new Pentax KP, and this looked like a great deal. And as it turned out... it is.
"Old Stairs" Pentax KP with Sigma 10-20mm at 10mm. Aperture Priority at f/11, ISO 200, 1/30th, DNG processed in Capture One Pro 10. Photo by Derrick Story.
Beyond the wide focal length that pairs perfectly with my Pentax HD Pentax DA 20-40mm f/2.8-4 ED zoom, I was attracted to the constant f/3.5 aperture on the Sigma. That's fast enough to allow me to use the optic indoors as well as out. Build quality is very good, and the zoom is neither too large or heavy, allowing it to balance nicely on the Pentax KP.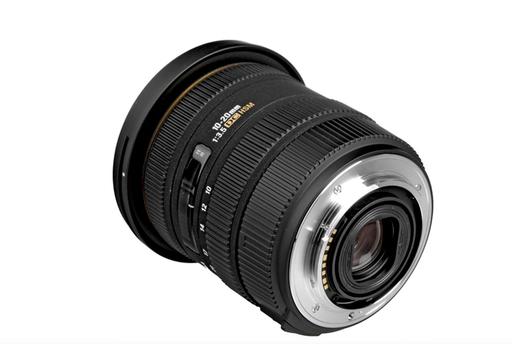 The images are sharp with good contrast. And having that wide 10mm (15mm equivalent on the Pentax KP) adds an entirely new dimension to architectural and landscape photography.
After two shoots with the Sigma 10-20mm f/3.5 EX DC HSM zoom, I feel like it's a bargain at $449.
Want to Comment on this Post?
You can share your thoughts at the TDS Facebook page, where I'll post this story for discussion.