Luminar users who want to better understand how all 38 filters work now have an excellent resource. The Photo Filters page features pro photographers showing how each filter works, using their images to illustrate the settings.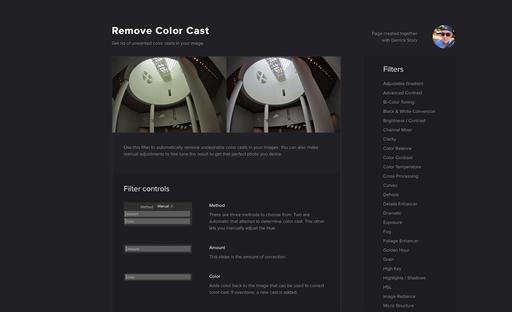 "Remove Color Cast" by Derrick Story.
For example, the Remove Color Cast page that I created with Macphun shows how easy it is to get rid of the greenish tint that sometimes appears in our interior images. (This filter works for a variety of color casts, not just the one that I illustrated.)
If you click on the pair of photos at the top of the page, a larger image will popup with a before/after curtain slider to make it easy to see the difference.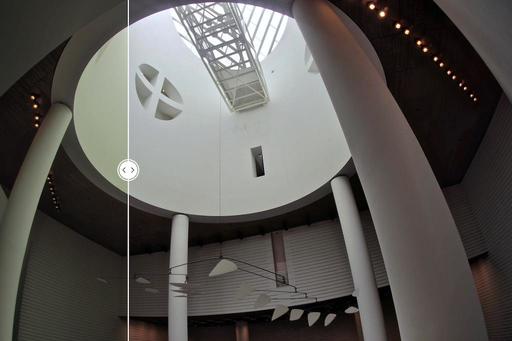 Plus, you get an explanation of all the controls for each filter. So you'll know exactly how to apply each one to your images. This is a very helpful resource that you will want to bookmark for future reference. And these mini tutorials should make you even more efficient with Luminar.
Special Offer: Scott Kelby's "Picture Perfect Presets" for Luminar
Macphun has teamed up with KelbyOne to offer Luminar + 1 Month KelbyOne Membership + Portrait Presets from Scott Kelby for only $69 (total value $99). This special is available until Wednesday, May 3 2017. For $69, you'll receive:
Luminar, The Supercharged photo editor for Mac that adapts to your skill level.
12 portrait presets created by Scott Kelby - One of the world's most prolific photography authors and educators.
1 Month of access to KelbyOne training where you can learn everything you need to know about photography.
If you've been thinking about getting a copy of Luminar for yourself, then this Special Offer makes it a great time to do so.
Photos for macOS as Your Digital Darkroom
You can learn more about using Luminar as an editing extension in my lynda.com training, Photos for macOS: Advanced Editing Extensions.
And if you'd prefer to cozy up with a book, check out The Apple Photos Book for Photographers that features chapters on basic editing, advanced post processing, and editing extensions.
You can share your thoughts at the TDS Facebook page, where I'll post this story for discussion.