Some shots we can take our time improving in post, and others we have to turn around quickly. For those portraits that need to be posted right away, I have a speedy Luminar workflow that only takes 1-2 minutes.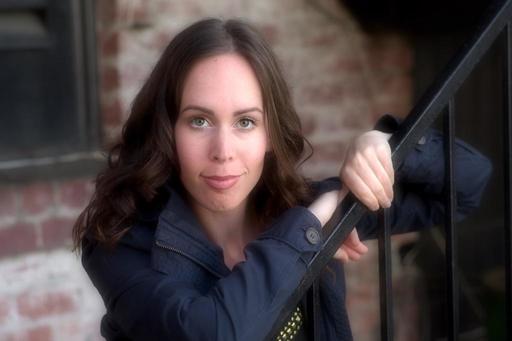 "Leah at Railroad Square" - Pentax KP, Pentax 70mm f/2.4 HD lens, speed edit in Luminar. Photo by Derrick Story.
Take a look at my article, Speed edit portraits with Luminar where I outline the steps for this workflow. You can use this technique with the standalone version of the app, the Photos for macOS editing extension, or as an external editor for Lightroom. If you don't need to save your changes and history, feel free to use the editing extension for a one-off. To return to the app for more work later, I would go the standalone route, and follow the instructions in the article.
After you use this approach a few times, you may want to save your favorite filters as a custom Workspace instead of starting with the standard Portrait Workspace. I've been very impressed at how much better my shots look after just a couple minutes in Luminar. Try it for your portraits and see what you think.
Luminar as Your Digital Darkroom
You can learn more about using Luminar as an editing extension in my lynda.com training, Photos for macOS: Advanced Editing Extensions.
And if you'd prefer to cozy up with a book, check out The Apple Photos Book for Photographers that features chapters on basic editing, advanced post processing, and editing extensions.
You can share your thoughts at the TDS Facebook page, where I'll post this story for discussion.