Earlier today, I read a ACDSee Pro for iOS review by Quentin Decaillet on Fstoppers. I wasn't familiar with this app, but the fact that it could capture and process in RAW caught my eye.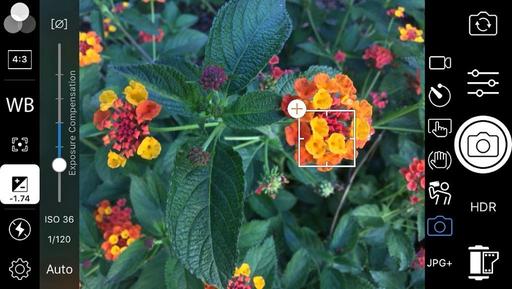 So I ponied up the $6.99 and took it for a test drive this morning around my garden. Quentin was right, this is a terrific, robust, and easy to use app.
There are three different compression settings for Jpeg, plus DNG RAW. There's practically every basic setting that you could want, and they're easy to find and use.
The metadata readouts are outstanding (one of my complaints with normal iPhone photography). The Summary screen provides a histogram, basic EXIF, and location data. If you want more, just go to the Metadata tab for the comprehensive readout.
Tap the Edit button to enhance your image. In addition to all of the usual suspects for adjustments, you can create your own presets as well. I also appreciate the Undo and Redo buttons as I'm working through the corrections, plus I can tap to see the original shot.
Images captured in RAW, unprocessed, show up in my Photos library as RAW files. Very nice.
If you want to learn more about ACDSee Pro for iOS, I recommend reading Quentin's review. This is a terrific app.
You can share your thoughts at the TDS Facebook page, where I'll post this story for discussion.