This is The Digital Story Podcast #589, June 20, 2017. Today's theme is "ISO 3200 is the New 400." I'm Derrick Story.
Opening Monologue
My nimble lifestyle depends a lot on not having to carry large, expensive lenses in my daily messenger bag. And thanks to the great design of my micro four thirds optics, I don't have to. But the one thing I do have to sacrifice for the zooms is a fast maximum aperture. That has become less of an issue with the latest crop of cameras providing terrific ISO 3200 performance. We'll take a closer look in today's show.
ISO 3200 is the New 400
I'm going to open today's show with a story about my latest photo shoot in San Francisco. I hadn't plan on it, but there it was nonetheless.[Tell the Vanagon story and why I needed ISO 3200.]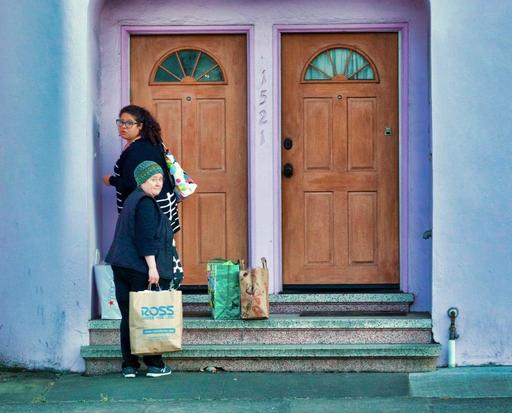 What's Inside My Bag for Chicago/New Orleans
Olympus PEN-F Micro Four Thirds camera
Compact primes and zooms
Olympus TG-4 Tough camera
Olympus Stylus 35mm film camera
Apple MacBook Air 11"
Apple iPad mini
Apple iPhone 6S
Portable power supply (for Spark, mobile devices, and TG-4)
Cables, batteries, and accessories
ImageFramer 4 as an Editing Extension
ImageFramer is used by artists, professional and amateur photographers, scrapbookers, framers, and simply people who simply want their family photos to look better.
But it's also a powerful editing extension for Photos for macOS. Here's how to use it.
Install ImageFramer 4 on your Mac.

Go to System Preferences > Extensions > Photos and check the box next to "Frame In ImageFramer".

Open a picture and go into Edit mode by pressing the Return key.

Go to Extensions at the bottom of the Tools list, and choose Frame In ImageFramer from the popup menu.

Design your frame, then go to File > Save Image. Close the ImageFramer design window, then click on Save Changes in the Photos window.
You can continue working on your shot in Photos. Once you're finished, click the Done button. You can always Revert to Original if you change your mind and want a different frame.
What's even wilder, is that even once you've created a frame for a picture, you can open it again in ImageFramer and continue to adjust it.
We want everyone to enjoy the benefits of the new ImageFramer. ImageFramer 4.0 is a free upgrade for ImageFramer 3 customers. Note that it requires macOS 10.11 (El Capitan) or later. TDS listeners can receive a 20 percent discount by visiting: our ImageFramer landing page.
Updates and Such
Big thanks to all of our Patreon members! You will be receiving a free copy of my next eBook!
Registration invitations have gone out to Reserve List members for the Autumn in Wine Country Photography Workshop. If you are on the Reserve List, but didn't get your invite, please contact me. You can learn more about the workshops by visiting the TDS Workshops Page.
B&H and Amazon tiles on www.thedigitalstory. If you click on them first, you're helping to support this podcast. And speaking of supporting this show, and big thanks to our Patreon Inner Circle members.
And finally, be sure to visit our friends at Red River Paper for all of your inkjet supply needs.
Texas-based Red River Paper recently announced a new fine art paper, Palo Duro Etching. The new paper is a 100 percent cotton rag paper and is free of optical brightener additives. The paper is designed to offer warm white tones, deep blacks and a subtle texture to accurately recreate traditional darkroom fine art prints.
See you next week!
More Ways to Participate
Want to share photos and talk with other members in our virtual camera club? Check out our Flickr Public Group. And from those images, I choose the TDS Member Photo of the Day.
Podcast Sponsors
ImageFramer 4 - ImageFramer is used by artists, professional and amateur photographers, scrapbookers, framers, and people who simply want their family photos to look better.
Red River Paper - Keep up with the world of inkjet printing, and win free paper, by liking Red River Paper on Facebook.
The Nimbleosity Report
Do you want to keep up with the best content from The Digital Story and The Nimble Photographer? Sign up for The Nimbleosity Report, and receive highlights twice-a-month in a single page newsletter. Be a part of our community!
Want to Comment on this Post?
You can share your thoughts at the TDS Facebook page, where I'll post this story for discussion.